2012-13 Men's Basketball Book Now On Sale!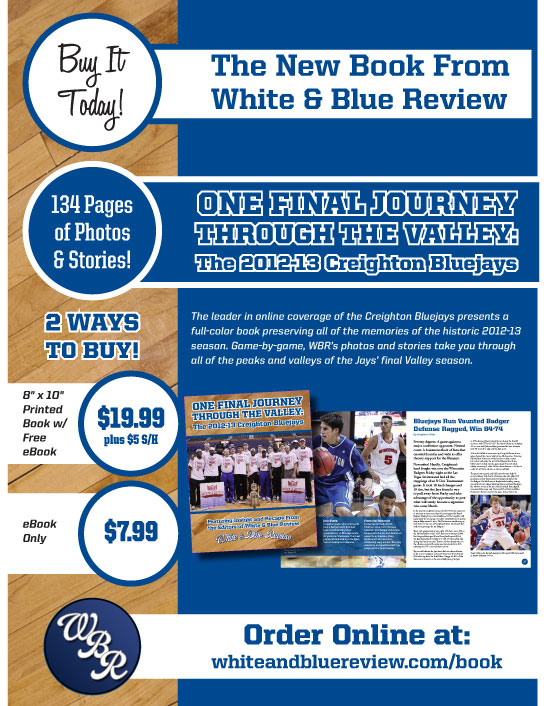 The 2012-13 basketball season was a memorable one — regular season MVC Champions, back-to-back MVC Tournament Champions, winners of an NCAA Tournament game for the second straight season, featuring a first team All-American for the second straight season — that became historic when the Jays joined the Big East, making  it their final season in the Valley.
Every moment of the 2012-13 season, from the start of practice in the fall to the loss to Duke in the NCAA Tournament, is preserved for posterity in a new 134-page book from White & Blue Review. Featuring stories and photos from WBR's acclaimed stable of writers and photographers, now you can relive the Jays' final MVC season whenever you want.
There are two options to buy the book: $19.99 + $5 shipping/handling for the printed book/eBook bundle, or $7.99 for just the eBook (distributed as a PDF file). Printed books will ship on or around June 1, 2013. EBooks will be sent out via email shortly after purchase.
Visit http://whiteandbluereview.com/book to pick up your copy today!
Comments
Tagged in: