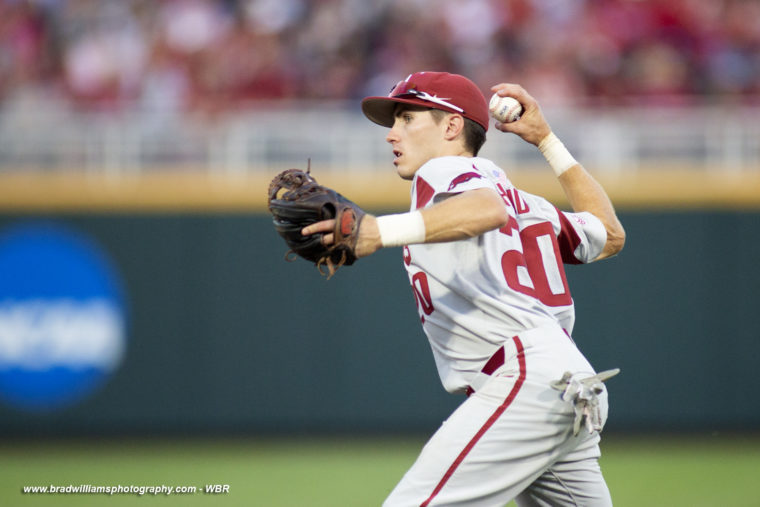 2018 CWS Photo Gallery: Arkansas Takes Game 1 of Championship Series
The weather delayed the 2018 College World Series Championship Series by one day. However, it was all worth it as it was a beautiful day at TDAmeritrade Park as Arkansas took down Oregon State in game one, 4-1.
Oregon State took the lead early due mainly to a fielding issue with the evening sun.  However, the Razorbacks took advantage of a shook Luke Heimlich in the fifth inning, and a few things went Arkansas' way that was the difference in the victory.  Game 2 is on Wednesday night as the Beavers look to even the series and force Game 3.
WBR Photographer Brad Williams was on hand for the game.  Go to the WBR Store to order your favorite memories from the series and in the meantime enjoy the slideshow gallery below.
SEE ALL OF BRAD'S PHOTOS FROM THE 2018 CWS
Comments
Tagged in: