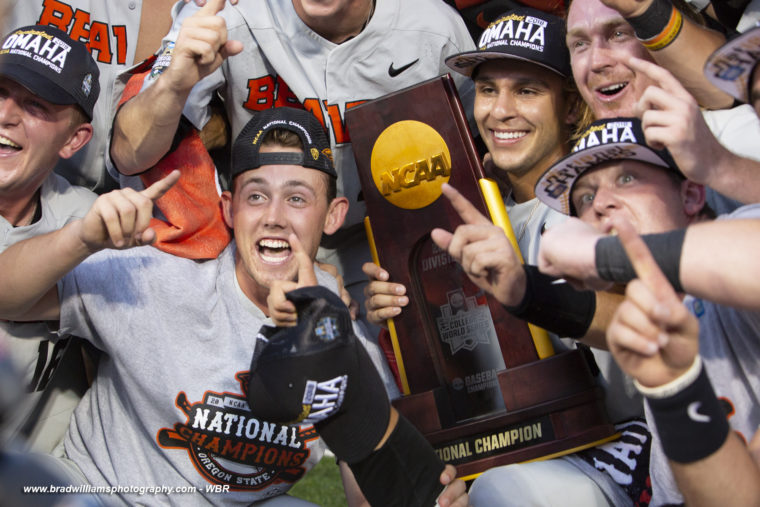 2018 CWS Photo Gallery: Oregon State Wins the Championship
After the dramatic way Oregon State tied the series on Wednesday night you sort of had a feeling the Beavers had the momentum going into the final game of the CWS Championship Series on Thursday night.    That premonition came true as the Beavers dominated the Razorbacks 5-0 to win the NCAA Baseball Championship.
Oregon State gave the ball to freshman pitcher Kevin Abel and he delivered with a complete game two-hit shutout and struck out 10 in the victory.  The Beavers started the scoring early with two runs in the first inning and that was all they really needed with Abel's dominance over the Arkansas.
WBR photographer Brad Williams carried you through the CWS with his amazing photos.  Go support his work over at the WBR Photo Store and enjoy the slideshow gallery below.
Comments
Tagged in: