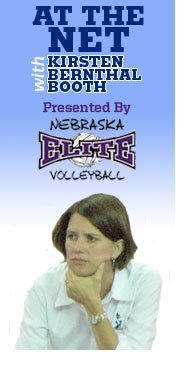 Last week, the Creighton Volleyball team kicked off Missouri Valley Conference play by sweeping Drake and setting a good tone for the weekend. They continued the momentum by dominating McNeese State giving them four straight wins. However, Saturday night, things came to a screeching halt against UAB who swept the Bluejays themselves pretty quickly leaving Creighton with more work to do.
The good news is that the Volleyball team can now focus strictly on conference play. This week, the Bluejays hit the road for their first MVC road trip of the season to take on Evansville Friday and Southern Illinois on Saturday.
Evansville may be tougher than people realize at 11-5, but losing their last two matches to #14 Northern Iowa and a five-set thriller against Cincinnati.
Southern Illinois is already 0-2 in conference play also losing to Northern Iowa in the process. Both games will be important for Creighton to win to keep up in the Valley race and dreams of another appearance in the postseason.
Head Coach Kirsten Bernthal Booth is ready to get her team back on the court and continue what she considers the second season–conference play. Coach Bernthal Booth talked to us this week about the team's performance last weekend and what to look forward to this week.
White & Blue Review: Creighton took two of three last weekend. How do you think your team played in those games?
Kirsten Bernthal Booth: "I was not pleased Saturday night. I thought we sort of went through the motions to some degree. I don't think you are ever a good enough team to do that and we aren't a good enough team to do that. We really worked on playing with heart, passion and fight. They have had two great practices since then and I think they get that is the scenario they have to play in."
WBR: You had mentioned a couple of weeks ago that your lineup was still fluctuating. Have you solidified that a little more or is it still being looked at?
KBB: I think we get closer each day. No, I don't feel like it is totally solidified. We have people fighting for positions. We will see if people step up and earn them or whether it is one of those years where people will share spots. That's not my ideal situation because it is hard on the kids, but until someone steps up then and earns a spot night in and night out, that is what we will have to do.
WBR: Over the last few games it appears that Julianne Mandolfo has been able to get to balls a little better than earlier in the season. How has she had to adjust without Nayka Benitez around this year?
KBB: Julianne is just a phenomenal player. She takes a lot of our court both defensively and serve-receive. It has been a lot of her feeling it out. We have given her the flexibility that she can take over a good portion of the court. I trust her in the sense of what she can handle and what she cannot. She reads the ball well as far as coming off a hitters hand and that's a lot on her that she knows she can cover the floor a little more.
WBR: There is an interesting stat from Rob Anderson's notes about Creighton's record after winning the first set in a match. How hard is it to win that first set?
KBB: I think a lot of times the reason that set is important is that the better team wins the first set. I don't know if that carries a ton of wait. The one thing I will say is that in a game like St. Mary's, that made a big difference in a match like that. That is one that could have gone either way and it was up in the air at the end. They had game point and instead of going down 0-1, we walked into game 2 very confident and saying that we could do this as well as calming us down. Where it makes a difference is in a match that could go either direction or if you are an underdog.
WBR: With this being the first Valley road trip of the season, how is that different than a road trip during the non-conference season?
KBB: It is different because you have familiarity. You know where you are going, what the gym looks like, and you know the road ways that you are going on. This is the ninth time (Assistant) Angie (Oxley Behrens) and I have made the trip to Evansville and Carbondale. For our veterans, they know what the gyms are like and that they have really loud atmospheres. Evansville is known for having a really rowdy crowd. I think the familiarity is the difference.

I will say to some degree, the players buy in that each match is the most important match of the year. Especially in conference play we feel that way.
WBR: Evansville has lost some tough matches, but look like they look pretty tough themselves. What makes them tough?
KBB: They are far better than they have been the past couple of years. (Assistant) Tom Mendoza has been scouting them and he walked in a few days ago and said 'Evansville is good. We need to be ready to go.' They barely lost to a really good Cincinnati team Tuesday night. They have good parity. They are solid all the way around. They are a low air team where they won't beat themselves and we will have to step up to win. Plus playing on their home court — that's a whole other challenge. We will need to be ready to go.
***
NOTES:
There will not be any radio broadcast of this weekend's games, so the only free way to follow them if you aren't there are with the Live Stats– @ Evansville @ Southern Illinois
There is live video, but requires a fee to watch. @ Evansville & @ Southern Illinois
Megan Bober scored two triple-double's last weekend in the Creighton Classic. Those are rare for Creighton volleyball as she is the first Creighton player to ever have more than one triple-double in the same season, and stands one shy of the career mark of four set by Kailey Reyes from 1997-2001
Creighton has won 15 of the last 16 against Evansville
The Bluejays have won 17 straight against Southern Illinois.
Comments