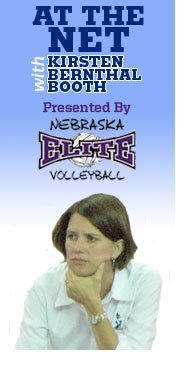 The Bluejays Volleyball team is off to a great start in MVC play. They blew through a weekend series on the road against Evansville and Southern Illinois and sit atop the league standings.
The 3-0 start is a good sign of things to come and the schedule sets up nice as Creighton gets this weekend at home against Illinois State and Indiana State. The Redbirds and Sycamores are a combined 2-6 in conference play.
The Volleyball team is right where they want to be at midseason. If you want some good examples of how the team has come together, check out these examples:
Heather Thorson has emerged in the middle after a quiet start. The junior had a combined 27 kills in the wins over the Purple Aces and the Salukis. Her career highs on consecutive days during an important part of conference play can give confidence not only to herself, but to her teammates.
Freshman Michelle Sicner was named the MVC Freshman of the week for the second time this season. She also leads the league with 0.46 aces per set. In the first seven matches this season, Creighton did not have any ace serves. Since then Sicner has been a big part of the lineup providing 19 aces for the Jays in the past eight matches.
Sicner and Megan Bober have accomplished some rare feats since the Bluejays moved to the 6-2. Both have turned in triple-double performances (kills, digs, assists) and have created more offense for the Bluejays. And they are creating some history. They are only the sixth duo in MVC history to have a triple-double in the same match. Bober owns three triple-doubles of her own this season. No player in Creighton history has ever had more than one. Bober's versatility could be the key that takes the Bluejays again to the postseason.
Those are just a few examples of how the squad has evolved so far this season. But there is still a long way to go. To get a little more insight on what the buzz is going into this weekend and looking for her 150th win with the Bluejays, we talked to head coach Kirsten Bernthal Booth.
White & Blue Review: Last week you talked about how this team had good practices last week and then came out and won both matches against Evansville and Southern Illinois pretty handly. How do you think they have come along this week?
Kirsten Bernthal Booth: I think we have had a good week of practice. We have had some different things happen this week. We have had some people out with sickness and class conflicts, so we haven't done a lot of 6-on-6. Effort and execution has been good. We are in a good mental state.

I have watched Illinois State more than Indiana State. I watched a lot of Indiana State on Saturday. Illinois State will be really good. We are going to have our hands full. They are really big. So we will need to play well to be successful.
WBR: What has been the thing the team has struggled with the most so far?
KBB: Termination on our pins. We need to have consistency in our matches where we have good pin attack. We need to have that consistently to be successful.
WBR: What are you looking for out of this weekend other than wins?
KBB: I think we have progressively gotten better this year. Like I felt last year, I think we have the ability to be really good. I'm looking for continued progress forward. The last several weeks we have played better each weekend and to get where we want to go long term, we are going to have to do that every weekend. We will have to get better.

Obviously we want to get wins, that is very important, but perhaps more importantly I want to make sure we are moving in the right direction as far as becoming a better team. Things that we focused on this week, I want to see progress in those areas. As a coach, you are always looking to get better and we talk about October being the month that makes or breaks a team. We are entering October, so this month will be very critical in determining what kind of season we look back and have.
WBR: You mentioned some sickness earlier. Do you expect anyone to be out this weekend?
KBB: No, I don't think so. I think people are mending up. We had a player miss this week and come back for the first time yesterday. But that happens to every team.
WBR: For fans that come out this weekend to watch the Bluejays that have never been out here before, what do you tell them on what to expect?
KBB: It is loud and an awesome venue where our marketing department has done an amazing job to make it an atmosphere — from the band, the dance team, the video board, and the Blue Crew. I think we have educated fans and the students get into it. I think it is a great atmosphere.

I always say, as a mother of two young girls, it's a great environment for what you hope that your young daughters grow up to be. I am not just talking about being good volleyball players, but good role models and people that are good in the community. I think this is just a great positive environment.
***
Notes:
You can hear both Friday and Saturday matches on 1180 KOIL.
With Illinois State and Indiana State coming to town this weekend, the Bluejays have won the last 28 home matches against conference foes from Illinois and Indiana.
The team to win the first set has won 31 of Creighton's last 33 matches and 28 of the last 29 contests against MVC competition.
October was a big month for Creighton last season. They went 7-2 which led them to a strong finish.
Comments