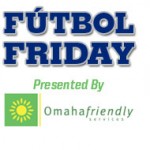 If you spend enough time in Creighton soccer circles, you'll inevitably hear the suggestion that the Bluejays find a different conference for men's soccer. Teams like Central Arkansas are the reason why.
UCA is located in Conway, Arkansas, and is the alma mater of Scottie Pippen. Wikipedia notes that choices for the school's first mascot were "Tutors, Teachers, Pedagogues, Pea-Pickers, and Normalites." Today, UCA's mens teams are called the Bears, and its women's teams are called the Sugar Bears. I provide this information as a free service for those who, like me, were unaware that UCA was even a school before this season.
The Bears are now in their second season of MVC soccer, and notched their first MVC win this month at home against Drake. They possess an RPI of 191 (out of 203) and are averaging a home attendance of 176. UCA's leading scorer, Ethan Miller, has scored two goals this season.
Of course, the Bears will give it everything they've got on the field, but I expect this game to be little more than a chance for the starters to pad their statistics, and for benchwarmers to get some meaningful playing time.
Comments