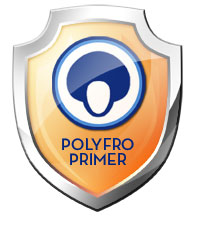 Maybe Hubert Davis was right.
Through five games, Creighton's non-conference schedule has been a dud. North Carolina A&T and Chicago State were both blowout wins against bottom-rung teams. UAB was an impressive road win at the time over a team that hadn't lost a non-conference game at home in 38 tries; they've gone on to lose twice more at home — to bad teams — since losing to the Jays, and were destroyed on the road at Wichita State. Iowa was a blowout win over what many thought was an up-and-coming team; they've since revealed themselves in demoralizing home losses to Campbell and Clemson to be an absolutely brutal team that will be lucky to surpass the 11 wins they had a year ago. Campbell may be the best opponent the Jays have played so far, and they were picked to finish ninth in their league.
Well, tonight that all changes. Starting tonight, and over the next three-plus weeks, Creighton plays the meat of their non-conference slate, after which Hubert Davis can go back to being wrong and everything can be right with the world again.
The Jays are out in San Diego to take on the Aztecs as part of the MVC/MWC Challenge, where a solid team and a tough venue await them. Everyone who follows college basketball even a little bit knows that Steve Fisher's team was one of the nation's best a year ago, going 34-3 and finishing sixth in the AP Poll after a run to the Sweet 16. As is often the case when a mid-major team has a run like that, the Aztecs did it with a team heavy on veterans, meaning most of the names people recognize from March are no longer there. Kawhi Leonard, their outstanding forward, is gone, as is point guard extraordinaire D.J. Gay and front-line warriors Billy White and Malcolm Thomas. Fisher has restocked the roster, though, and has them rolling again.
Through eight games, they're 7-1 and own road wins over then-#23 Arizona and UC-Santa Barbara, plus home wins over Long Beach State and USC. They sit just outside the Top 25 in the AP Poll (29th) and in the Coaches Poll (32nd), even though they've undoubtably compiled a better resume than Creighton, who sits at 22nd in the latest Coaches Poll and 26th in the AP version.
Chase Tapley, the only returning starter, has taken on the role of leading scorer with gusto. He's averaging 16.5 points a game, has made a team-leading 23 three-pointers, and also leads the team with 22 steals. He's a very well-rounded player, as he also averages nearly three assists a game and 4.5 rebounds, all while playing just under 35 minutes a game.
Jamaal Franklin was a freshman on last year's team, and as the San Diego Union-Tribune's Mark Ziegler told us, will be the most athletic player in the gym. Franklin was a seven-foot high jumper in high school, and is the Aztec most likely to show up on SportsCenter for throwing down ridiculous dunkage. He's also a player with great peaks and valleys, sometimes from possession to possession. "He's the kind of guy who does a lot of good and a lot of bad," Ziegler told WBR. "He'll make mistakes, then out of nowhere drain back-to-back threes or throw down a dunk that completely changes the momentum." Franklin averages almost 16 points a game, with a high of 31 against UC Davis and a low of 8 in the win at Arizona, and pulls down just over five rebounds a game.
After starting a handful of games last season, James Rahon has moved into the starting five permanently this year and the junior is blossoming into a solid secondary weapon, averaging 10 points and 4 rebounds. Xavier Thames is their point guard, in his first year of eligibility after transferring from Washington State. He's shown signs of rust, according to Ziegler, but has come up big late in games. He made the buzzer-beater to beat USC, and took over in overtime to lead the Aztecs to the big win over Long Beach State. The early-season rust appears to be gone, if the last game is any indication: he had 20 points, 10 rebounds, and six assists as the Aztecs beat UC-Santa Barbara.
At least through 1/4 of the season, it appears they've reloaded, and dispatched with the notion of rebuilding. That's good news for a Creighton team in need of a measuring stick after five games that haven't really tested them, but bad news for a Creighton team in search of an impressive win.
Viejas Arena should be rocking tonight, a venue that seats 12,414 and was sold out for 13 of their 15 home games a year ago. They're averaging 11,960 this year, and tonight's game is expected to be a Fire Marshal Special.
There's no doubt that this will be the toughest task so far in the young season, and for a program that's been short on BFG's in recent years (Big, um, Games), this certainly qualifies as a BIG one. The hype machine has been rolling with ESPN, CBS and others talking them up. Beat San Diego State on the road, take care of business at home against Nebraska, and things begin to go crazy — a top 20 ranking in the coaches poll surely follows, an appearance in the AP poll is all but assured, and there will be lots of bandwagon fans jumping on. Lose tonight and…well, let's not think about that. I prefer not to dwell on unpleasant maybes and possibilities.
Meet San Diego State: San Diego State is 41-4 (91.1 winning percentage) since the beginning of last season, with all four of its losses coming against teams ranked in the top 11 of the Associated Press Top-25 Poll … The Aztecs are 2-0 in the MVC/MWC Challenge, owning wins over Wichita State and Drake … Xaiver Thames' 20-point 10-rebound performance in their last game makes him the first point guard in Steve Fisher's 13 seasons as Aztec coach to be in double figures in both categories … Fisher is perhaps still best known for winning the 1989 National Championship as an interim coach for the departing Bill Frieder, and for being the architect of Michigan's Fab Five. But you may not have known he's also a 1967 graduate of Illinois State, and that he earned his masters degree from that school in 1968 … So far this season, San Diego State has received seven 20-point scoring efforts from four different players … Since the beginning of last season, the Aztecs have posted an 8-0 record in games decided by three points or less. Each of their last four games have been decided by four points or less, with two going into overtime, and they've won all four.
One Big Paragraph with Lots O'Dots™: Creighton made their first 13 shots last Friday night as they jumped out to a 32-14 lead over Campbell, a run that included four three-pointers and two other traditional three-point plays … The Jays have surpassed 90 points three times already this season, after having done so just once in the previous three seasons combined … Creighton ranks first nationally with 23.2 assists per game, fourth in scoring average (89.6 ppg.), fourth in field goal percentage (54.2%), sixth in three-point percentage (.451), and seventh with a +24.4 scoring margin … Antoine Young is just 50 points away from becoming the 35th member of Creighton's 1,000 point club, and his 373 assists rank eighth-most in Bluejay history. Within the next month, Young figures to join Ryan Sears and Vernon Moore as the only Bluejays in history with at least 1,000 points and 400 career assists … Contrasting with San Diego State's run of tight games, Creighton is one of just eight schools in the country to have won every game by 10 or more points … Doug McDermott has 117 points through five games, the first Bluejay to surpass the century mark in five games since Rodney Buford in 1998-99 and equals the largest output through five games in the last quarter-century, tying Rod Mason's 117 points in the 1987-88 season.
The Last Time They Played: In December of 1973, the Aztecs came to Omaha as part of the field in the inaugural Creighton Classic. However, they lost 92-57 to Oklahoma in the first game, meaning it was the Sooners and the Jays who met for the title the following night. A matchup with Eddie Sutton's Jays would have to wait until the next month, when the Aztecs made a return trip to Omaha to play the Jays. Creighton won that game 79-61, as Mike Heck scored 15 points and Ted Wuebben grabbed 10 rebounds.
The Series: Creighton leads 3-1, with the only loss in the series coming in their only visit to San Diego — a 73-68 loss in January of 1973.
Gratuitous Linkage: This is what awaits Creighton's players tonight. Yikes. Although whatever they throw at them, my guess is it will pale in comparison to what the McDermotts endured in Cedar Falls last winter.
Out Of Context Seinfeld Quote: "Jerry, just remember, it's not a lie if you believe it." -George Constanza
This Date in Creighton Hoops History: Sticking with the 1973 theme (because I have my notes up from that season anyway) … On November 30, 1973, the eventual-NCAA Tournament-bound Jays kicked off their season with a 93-38 win over Regis. All 13 players on the roster scored.
"I thought our defense the first six or seven minutes of the ball game was the best since I've been at Creighton," Sutton told the media after the game, and it would be hard to argue with that: Creighton had a 22-0 lead ten minutes in, shutting out Regis for the first one-fourth of the game. Offensively, they were just as potent, as the Jays shot 56% for the game, tying a school record. Junior center Doug Brookins led the team with 14 points and 8 rebounds.
You can read more about that 1973-74 team, if you're so inclined, in our "Great Teams" series.
Completely Random, Totally Rad Music Video of the Day: I was driving through a small-town in Iowa Sunday on the way back to Omaha, singing this song rather loudly, which in and of itself was a rewarding experience. The dirty looks from the townsfolk who probably thought I was yelling at them? Well, that was gravy. Fitting on Thanksgiving weekend.
The Bottom Line: Creighton has a slight edge inside, and San Diego State has a slight edge on the perimeter. The Aztecs have proven they can win close games, while the Jays have not. This is a real tossup, and I've hemmed and hawed over my prediction, changing it six times already. In other words, I have absolutely no idea who's going to win. As Chris Berman says, "That's why they play the games."
Creighton 77, San Diego State 74
Comments