The 2011 Creighton Basketball Recruiting Board is a collection of information on recruits that Creighton is believed to be recruiting for its 2011 class*.
Geoffrey Groselle (Signed)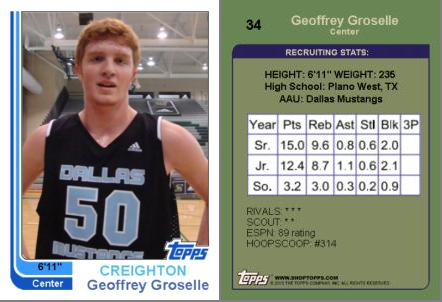 Commitment – 08.27.10
Avery Dingman (Signed)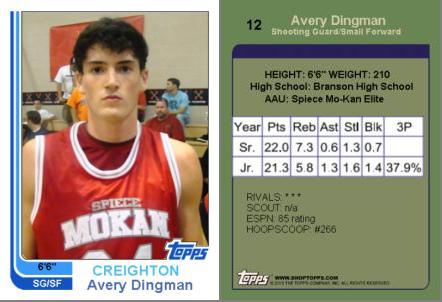 Commitment – 09.01.10
Nevin Johnson (Signed)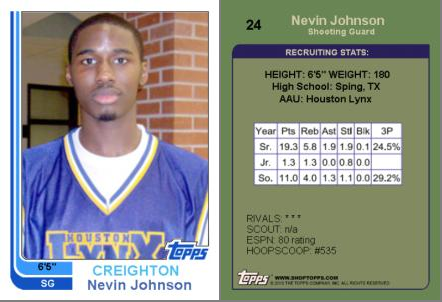 Commitment – 09.10.10
Austin Chatman (Signed)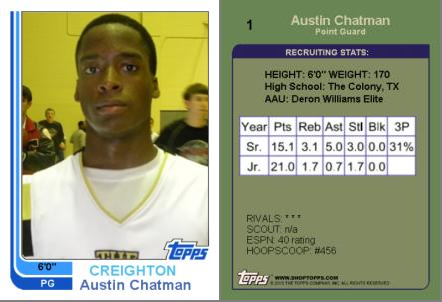 Commitment – 09.21.10
Last Updated: 04/28/2011
Projected Class Size: 4
- Creighton looks likely to bank the extra-scholarship and target many of the talented 2012 prospects.
*Information that appears on school lists is collected from public recruit profiles on ESPN, Rivals, Scout and various news outlets. School lists only denote reported interest, not offers. The board should not be considered a complete list of prospects being recruited and is not endorsed by Creighton University. No premium information is used.
If there is a prospect we should consider adding, please drop us an email at wbrwebmaster@whiteandbluereview.com.
*****