Bluejay Bytes (4/17/13)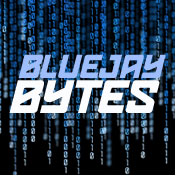 Things are bustling on the Hilltop for the Creighton Bluejays. White & Blue Review presents "Bluejay Bytes" as a way to keep up on all things Creighton sports.
On the Hilltop
Men's Basketball
Baseball
The Jays started a home stand with a mid-week win against Kansas Tuesday. CU hosts SIU this weekend. Our friends at Bluejay Banter will be holding a tailgate before the Saturday game. Listen to details about the tailgate are in their podcast. It includes conversation about Doug McDermott's looming decision and a chat with men's hoops recruit Toby Hegner.
Women's Basketball
Volleyball
Women's Soccer
Comments
Tagged in:
Similar posts
Baseball, Men's Basketball, Men's Cross Country, Men's Golf, Men's Soccer, Men's Tennis, Softball, Volleyball, Women's Basketball, Women's Crew, Women's Cross Country, Women's Soccer, Women's Tennis