Bluejay Bytes (Week of 10/3/11)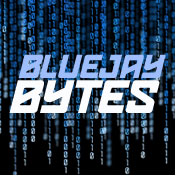 It is a busy week for the Creighton Bluejays. The men's soccer team rebounded with a win over Wisconsin this week, the women's soccer team got a nice win over Wright State, and the volleyball team hits the road for their toughest competition yet.
Campus is also buzzing over the official release from Creighton Athletics about ESPN being in town for the Bluejay Madness event scheduled for next Friday. That's right; college hoops begins in the next week!
As the athletic calendar continues to overlap, there will be more and more stories about the Creighton Bluejays, some things you'll see and read and others you may miss. In addition to the original and timely content provided by White & Blue Review, there are other writers across the vast Internet landscape crafting stories about Creighton athletics. Plus there are events going on across campus that we want to help communicate out to the fans so that they can be a part of these events as well.
To help promote both of those things, and to satisfy your craving for more Creighton sports information, we present to you Bluejay Bytes.
All Sports
Find out more info about Creighton's Athletic facilities.
Men's Soccer
Women's Soccer
Volleyball
Cross Country
Men's Basketball
Women's Basketball
Coach Carrie Moore is turning over the blog she wrote last season to the team. It is now called "Tuesdays with the Bluejays." The first entry is being done by senior basketball player DeNae Moore.
Check out the latest newsletter from the Women's Basketball Team.
Golf
Softball
Creighton finished their fall schedule with a sweep at the hands of Nebraska.
Tennis
Comments
Tagged in: