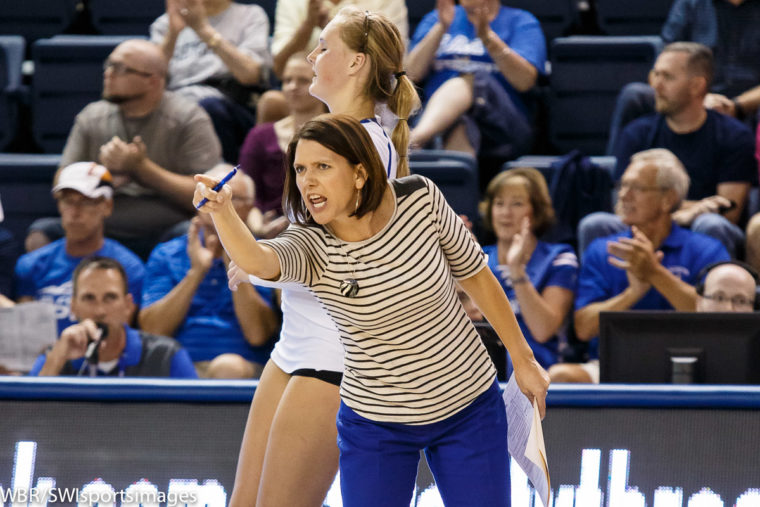 Bluejays Bytes Podcast: Episode 12, Sponsored by Lawlor's Custom Sportswear
Happy Holidays! One Elite Eight appearance later, Bryant Ott and Matt DeMarinis are back with another edition of Bluejays Bytes.
Sure, the Creighton men's basketball team is 11-0 and N0. 9 in the AP Poll, tied for its best ranking in program history.
But BLUEJAYS VOLLEYBALL, GUYS.
Matt has a 20-minute exclusive interview with coach Kirsten Bernthal Booth at the end of the show. Plus, we spend the first portion of the show with Matt breaking down his trips to Lawrence and Austin, during with the Jays won three 5-set matches before losing to eventual national runner-up Texas.
Oh, yeah, about Greg McDermott's Bluejays... (starting at 36:50) … Plenty to talk about, including another win against Nebraska, an unexpected nail-biter against Oral Roberts, and beatdowns against Buffalo, Akron, and Longwood.
Plus, Matt spends some time catching up with CU point guard Tyler Clement (starting at 60:28). And we touch on the Creighton women's basketball team's in-state rivalry game victory against Nebraska (71:30)
If you haven't yet, subscribe to Bluejays Bytes at the iTunes store. Or, listen below! Anything you want to hear us cover, or any players or coaches you want us to have on the show, drop us a line at wbrwebmaster@whiteandbluereview.com.
And help support WBR by shopping for your Creighton gear at Lawlor's Custom Sportswear. 
Comments
Tagged in: