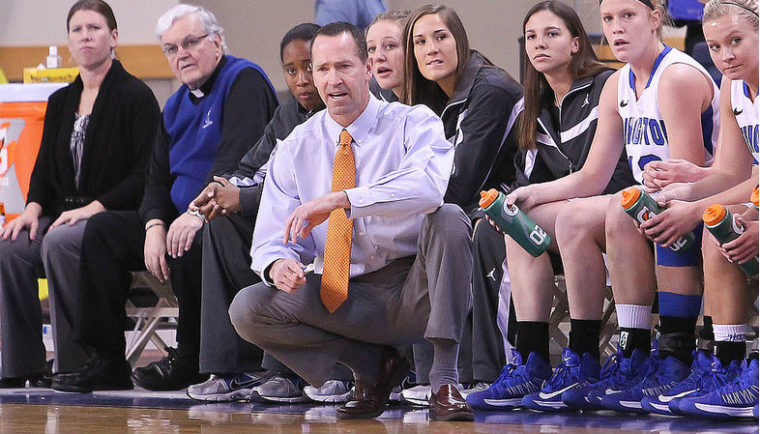 Bluejays Bytes Podcast: Episode 15, Sponsored by Lawlor's Custom Sportswear
Bryant Ott and Matt DeMarinis lament Creighton's 71-51 loss at Georgetown immediately following the game. The timing leads to some conjecture about how — or, rather, if — Greg McDermott and his staff will adjust strategy after amid a two-game losing streak.
On a brighter note, we set the stage for what Jim Flanery says is the most important home weekend of CU women's basketball since he's been head coach. Nationally ranked (and Big East co-leader) DePaul comes to town, as does Marquette. Flan's Bluejays enter the weekend tied atop the conference standings with DePaul, with the Golden Eagles one game behind in third place.
We spend the last 25 minutes of the episode interviewing CU women's basketball assistant coach Linda Sayavongchanh (45 min. mark).
If you haven't yet, subscribe to Bluejays Bytes at the iTunes store. Or, listen below! Anything you want to hear us cover, or any players or coaches you want us to have on the show, drop us a line at wbrwebmaster@whiteandbluereview.com.
And help support WBR by shopping for your Creighton gear at Lawlor's Custom Sportswear.
Comments
Tagged in: