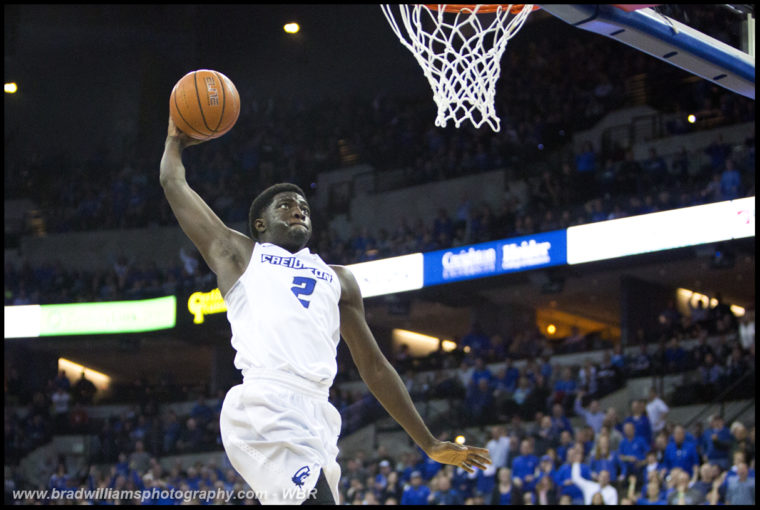 Bluejays Bytes Podcast: Episode 16, Sponsored by Lawlor's Custom Sportswear
Matt DeMarinis and Bryant Ott catch up on a few weeks of Creighton Bluejays men's basketball. They cover hot topics like
the Evolution of Khyri Thomas,
the NBA Draft Prospects of Justin Patton,
the upcoming tilt at Seton Hall, and
what the last three-plus weeks of the Big East regular season hold for a team clinging to the No. 2 spot in the conference standings
Matt and Bryant spend 30 minutes (at the 59:00 mark) on Creighton baseball, thanks to a fruitful interview Matt conducted with head coach Ed Servais earlier in the day.
And the WBR guys also jump to some women's basketball notes, including how Jim Flanery's team is a near lock for the NCAA Tournament and how the last time the public can catch his squad in Omaha is this weekend.
If you haven't yet, subscribe to Bluejays Bytes at the iTunes store. Or, listen below! Anything you want to hear us cover, or any players or coaches you want us to have on the show, drop us a line at wbrwebmaster@whiteandbluereview.com.
And help support WBR by shopping for your Creighton gear at Lawlor's Custom Sportswear
Comments
Tagged in: