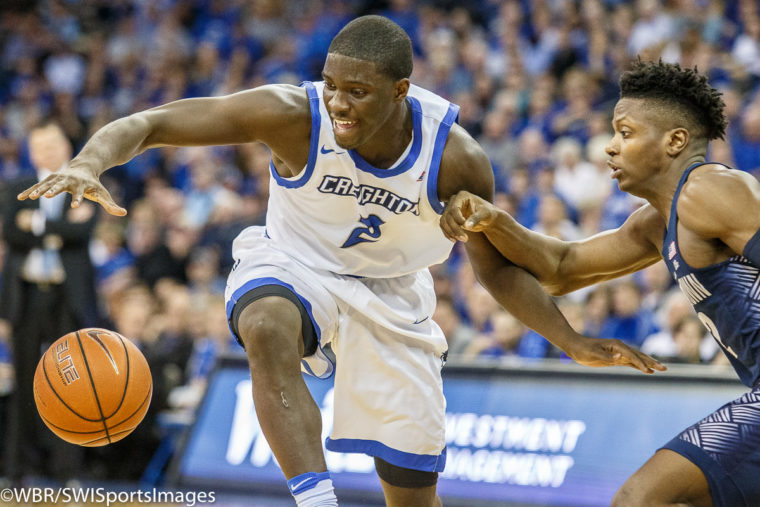 Bluejays Bytes Podcast: Episode 17, Sponsored by Lawlor's Custom Sportswear
Bryant Ott and Matt DeMarinis are back talking all things Creighton Bluejays.
First up, a segment on your NATIONALLY RANKED Creighton women's basketball team, featuring an interview with head coach Jim Flanery (21:00).
Then, we take a look back at the Bluejays men's basketball team's week against Seton Hall (L) and Georgetown (W). We also preview Greg McDermott's team's upcoming home game against Providence, the second-to-last home tilt of the year.
And speaking of men's hoops, Matt has a great interview with current redshirt transfer Kaleb Joseph (1:26:00), the heir apparent to major minutes at the point guard position in 2017-18 for the Bluejays.
If you haven't yet, subscribe to Bluejays Bytes at the iTunes store. Or, listen below! Anything you want to hear us cover, or any players or coaches you want us to have on the show, drop us a line at wbrwebmaster@whiteandbluereview.com.
And help support WBR by shopping for your Creighton gear at Lawlor's Custom Sportswear.
Comments
Tagged in: