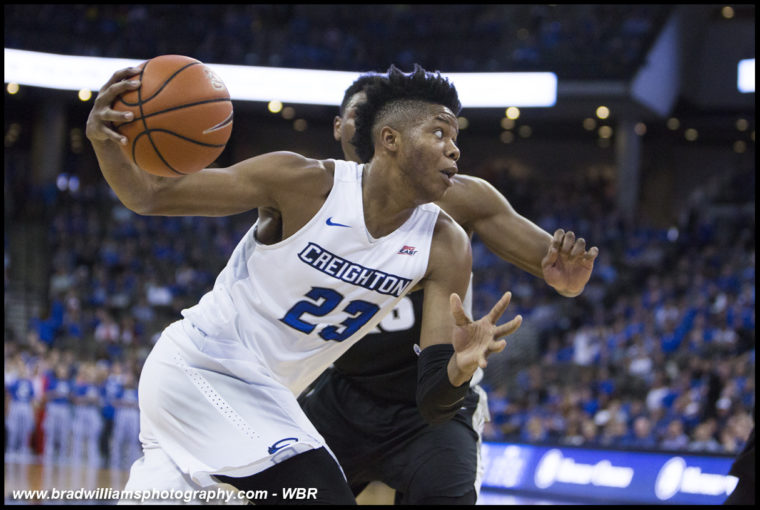 Bluejays Bytes Podcast: Episode 18, Sponsored by Lawlor's Custom Sportswear
First, the good news: Creighton's women's basketball program notched its first Big East regular season championship. Jim Flanery's Bluejays shared the title with DePaul; we speak with Flan (51-minute mark) about the championship, the upcoming Big East Tournament in Milwaukee, and an inevitable NCAA Tournament berth.
But first, we dive a bit into the serious allegations and charges facing former Creighton point guard Maurice Watson, Jr. Sure, Greg McDermott's Bluejays had a tough week on the court (losses to Providence and at Villanova), but the situation off the floor is far, far worse. Matt DeMarinis and Bryant Ott talk about what it means for the current roster, including the guys who will be celebrated on Senior Night against St. John's.
We also feature a 15+ minute interview with best buds and CU standouts Khyri Thomas and Justin Patton (99-minute mark). You know, the Big East's best defender and Creighton's best NBA prospect.
If you haven't yet, subscribe to Bluejays Bytes at the iTunes store. Or, listen below! Anything you want to hear us cover, or any players or coaches you want us to have on the show, drop us a line at wbrwebmaster@whiteandbluereview.com.
And help support WBR by shopping for your Creighton gear at Lawlor's Custom Sportswear.
Comments
Tagged in: