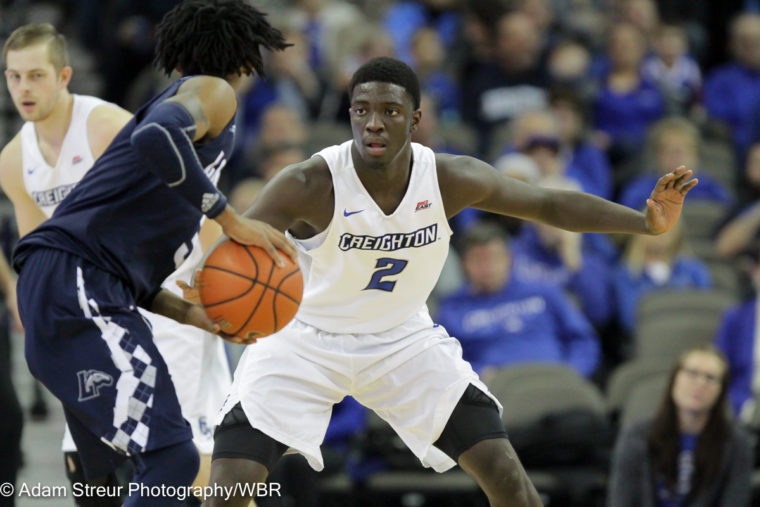 Bluejays Bytes Podcast: Episode 19, Sponsored by Lawlor's Custom Sportswear
Bryant Ott checks in with Matt DeMarinis, who calls from Milwaukee after watching Greg McDermott's team lose in its regular season finale to Marquette and Jim Flanery's squad drop its Big East Tournament semifinal game to the host Golden Eagles.
The two discuss:
Those three games in Milwaukee
Khyri Thomas' snub for All-Big East honors
What awaits the men's team at Madison Square Garden this weekend
What awaits Flan's team on NCAA Tournament Selection Monday
What the %$*% is going on with Ed Servais' baseball squad
It's the first of many podcasts we'll bring you during men's and women's postseason basketball. So tune in … you might just find something you agree with!
If you haven't yet, subscribe to Bluejays Bytes at the iTunes store. Or, listen below! Anything you want to hear us cover, or any players or coaches you want us to have on the show, drop us a line at wbrwebmaster@whiteandbluereview.com.
And help support WBR by shopping for your Creighton gear at Lawlor's Custom Sportswear.
Comments
Tagged in: