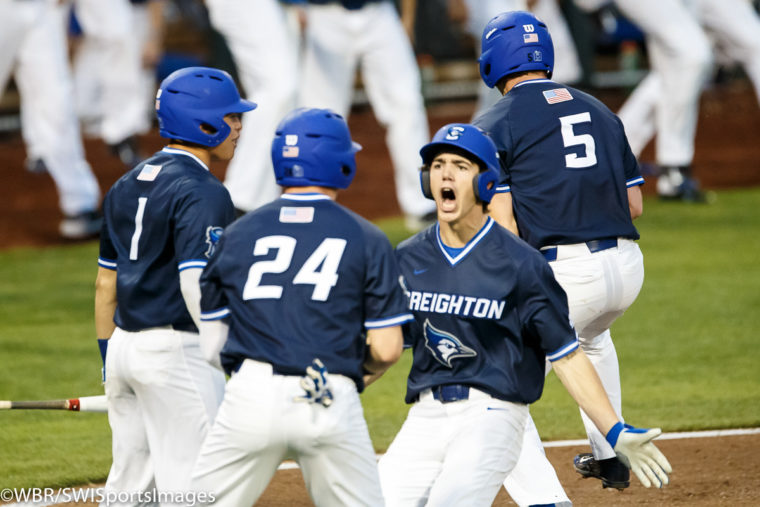 Bluejays Bytes Podcast: Episode 24, Sponsored by Lawlor's Custom Sportswear
BASEBALL SEASON, Y'ALL. Creighton's, like, kinda good. After a terrible start to the season, the "Baby Bluejays" (h/t Matt DeMarinis) have found a bit of a stride — to the tune of 10 straight Ws.
Bryant Ott and Matt DeMarinis talk Bluejays baseball, then, including what the past few weeks have been like around the team as they've warmed up.
Oh, and exclusive interviews with David Gerber and Ethan DeCaster (1:00:07), two stalwarts in the back end of Ed Servais' bullpen.
There's also some men's hoops talk, too — we catch fans up on the latest hire to Greg McDermott's bench, former Bluejay Al Huss.
If you haven't yet, subscribe to Bluejays Bytes at the iTunes store. Or, listen below! Anything you want to hear us cover, or any players or coaches you want us to have on the show, drop us a line at wbrwebmaster@whiteandbluereview.com.
And help support WBR by shopping for your Creighton gear at Lawlor's Custom Sportswear.
Comments
Tagged in: