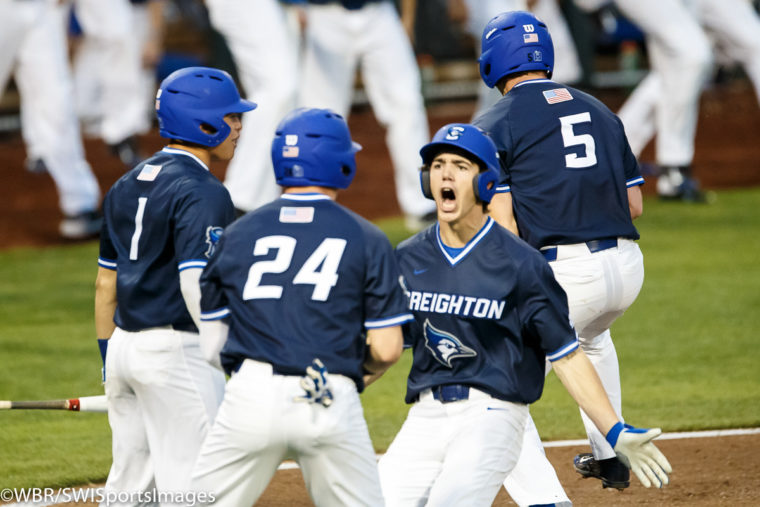 Bluejays Bytes Podcast: Episode 26, Sponsored by Lawlor's Custom Sportswear
Full show for our 26th episode, thanks to a REGULAR SEASON CHAMPIONSHIP for Ed Servais' Creighton Bluejays baseball program.
Matt DeMarinis and Bryant Ott talk CU baseball (CLICK HERE) ahead of the Big East Conference Tournament, which comes to TD Ameritrade Park in Omaha this week.
But leading off the show, Matt and Bryant talk with WBR's recruiting guru Joey Tempo (CLICK HERE) about the latest news (or lack thereof) regarding Creighton hoops targets like Brian "Tugs" Bowen, UMass transfers DeJon Jarreau and Brison Gresham, and Tremont Waters.
And to wrap things up, Matt sits down for nearly 30 minutes with Creighton volleyball skipper Kirsten Bernthal Booth (CLICK HERE).
If you haven't yet, subscribe to Bluejays Bytes at the iTunes store. Or, listen below! Anything you want to hear us cover, or any players or coaches you want us to have on the show, drop us a line at wbrwebmaster@whiteandbluereview.com.
And help support WBR by shopping for your Creighton gear at Lawlor's Custom Sportswear.
Comments
Tagged in: