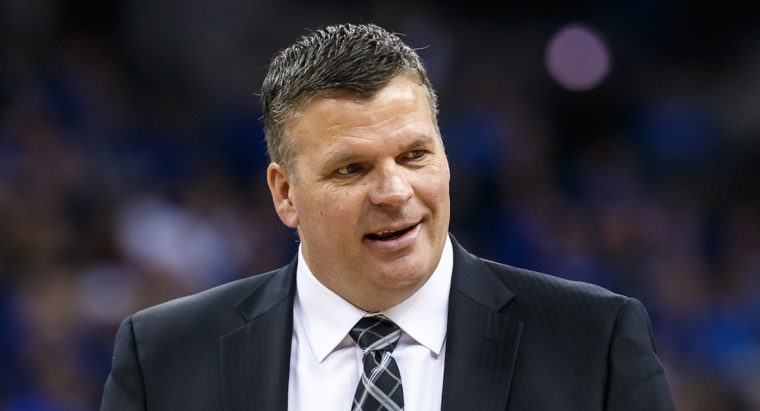 Bluejays Bytes Podcast: Episode 27, Sponsored by Lawlor's Custom Sportswear
Well, now, that was an interesting two weeks, wasn't it?
Since our last episode aired:
Creighton's baseball program couldn't cash in on its status as host institution, falling short of a Big East Tournament title despite being the event's top seed.
Creighton men's hoops recruiting targets Brian "Tugs" Bowen and Tremont Waters committed to other schools.
Oh, and Greg McDermott turned down a lucrative offer to jump ship and coach at THE Ohio State University.
Bryant Ott, Matt DeMarinis and Joey Tempo touch on all of that and more in Episode 27 of the Bluejays Bytes podcast.
Plus…
Matt D. breaks down what he's seen so far from men's hoops newcomers like Mitchell Ballock
Joey catches us up on what's happening on the recruiting front
We find out the favorite classic ice cream flavor for all three show participants
Oh, and did we mention our exclusive, 40-minute sit-down with Creighton baseball assistant coach and recruiting coordinator Rich Wallace (CLICK HERE)? Matt brings Jays fans an up-close look at a stressed out assistant tracking MLB's draft, seeing where incoming recruits and current players alike might be picked.
If you haven't yet, subscribe to Bluejays Bytes at the iTunes store. Or, listen below! Anything you want to hear us cover, or any players or coaches you want us to have on the show, drop us a line at wbrwebmaster@whiteandbluereview.com.
And help support WBR by shopping for your Creighton gear at Lawlor's Custom Sportswear.
Comments
Tagged in: