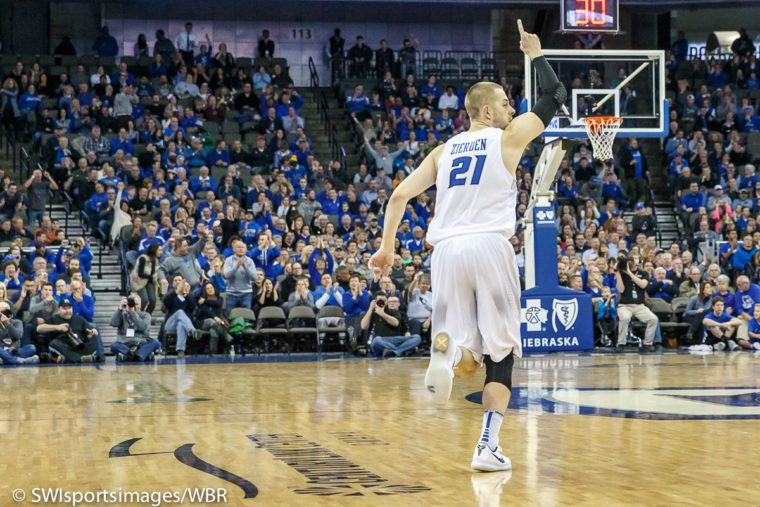 Bluejays Bytes Podcast: Episode 6
On this week's Bluejays Bytes podcast, Matt DeMarinis joins Bryant Ott live to cover the following in Creighton sports:
Creighton volleyball standouts Jaali Winters and Megan Ballenger (@ 12:45) take Matt's quiz on their hometown, Ankeny, Iowa.
Creighton men's basketball senior Isaiah Zierden (@35:40) talks Kobe (Bryant, not Paras), the Minnesota Vikings, and how he'll prepare his body day in and day out for the rigours of another basketball season.
Creighton women's soccer coach Ross Paule (@52:15) catches up with Matt as his young Bluejays prep for the start of the Big East Conference schedule riding a four-match unbeaten streak.
Plus, Matt and Bryant talk men's soccer, Vin Scully, and more.
Comments
Tagged in: