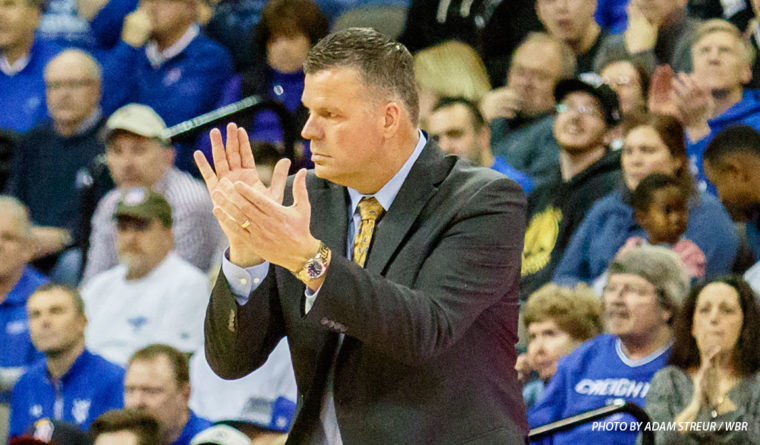 Bluejays Bytes Podcast: Episode 9
It's Bluejays Legends Showdown Week in Omaha, and we're here to celebrate it on the Bluejays Bytes podcast.
Creighton basketball stars and current NBA players Kyle Korver and Doug McDermott meet at CenturyLink Center Omaha Thursday for an exhibition game between the Kyle's Atlanta Hawks and Doug's Chicago Bulls.
Matt DeMarinis catches up with Korver (here), and the two talk about a number of topics ahead of the celebration of Kyle and Doug on October 20. We also added our recent interview with McDermott to the end of this episode, too (here).
Also on this week's episode:
Matt DeMarinis spends some time with former Bluejay and current color analyst Nick Bahe (here).
DeMarinis and Bryant Ott break down the past week in Creighton volleyball (here), men's soccer (here) and women's soccer (here).
We take a quick look at men's and women's basketball practice (here), thanks to DeMarinis' time spent watching Greg McDermott and Jim Flanery's teams.
We'll have all of our past episodes loaded to iTunes soon. Subscribe! Share with other Jays fans!
Comments
Tagged in: