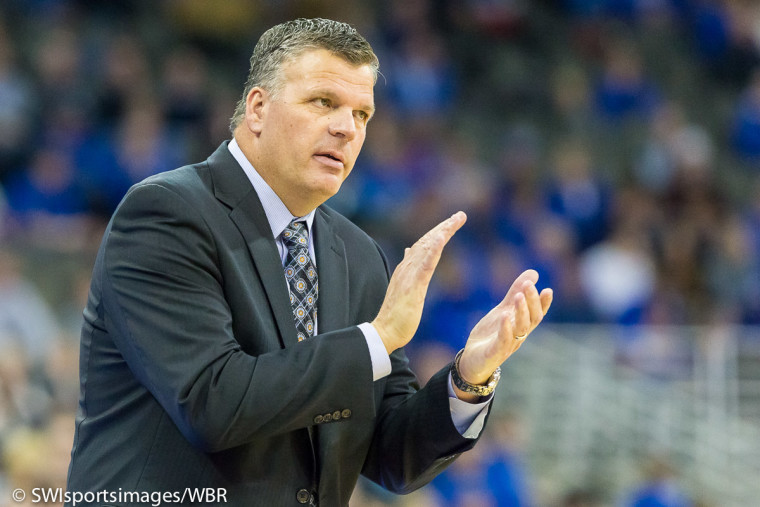 Creighton Lands Second Recruit in As Many Days; New Mexico's Damien Jefferson Transfers to CU
For the second straight day, Creighton landed a recruit, though this time it was a completely under-the-radar transfer: former New Mexico Lobo guard Damien Jefferson. The 6'5″, 190-pound guard from East Chicago Central High School was recruited to New Mexico by new CU assistant Alan Huss, and played one year in Albuquerque. He'll sit out the 2017-18 season and have three years of eligibility beginning in 2018 now that he's joined Huss in Omaha.
Jefferson was a three-star recruit coming out of high school and ranked in the Top 150 recruits in the 2016 class, and when he committed to the Lobos, he was touted as a player whose athleticism and toughness would make him a plus-defender and rebounder — two areas the Bluejays always seem to need help.
As a freshman at UNM, Jefferson saw action in 29 games, playing around 15 minutes and averaging 5.3 points and 2.3 rebounds. He did score in double figures six times, including a career-high 14 in mid-February against Boise State, and had a career-high nine rebounds in a February game at UNLV. He was a decent shooter, making 60-137 (43.8%) from the floor, but for some reason nearly a third of his shot attempts came from outside — where he shot just 21% (9-42).
He visited Omaha on Monday:
✈️ Omaha,NE

— Damien Jefferson (@DJTrey23) June 19, 2017
And announced his commitment on Thursday afternoon:
Proud to announce that I have committed to Creighton University 🐦 #Gojays #whynotme

— Damien Jefferson (@DJTrey23) June 22, 2017
The announcement was cheered by Coach Greg McDermott, who tweeted this from Brooklyn where he waits with Justin Patton to see where the former Bluejay will be drafted:
And another great day to be a Jay! #BOOM

— Coach McDermott (@cucoachmac) June 22, 2017
Here's some video content on Jefferson, beginning with a clip New Mexico produced last fall to introduce him before the season:
His career-high for points came in that February 14 game against Boise State; here's highlights from that game. Jefferson is #24 in the white jerseys.
And finally, here's a fun video of Jefferson and Virginia's Kyle Guy going off for a combined 73 points in an Illinois high school game during their senior seasons in 2016:
Comments
Tagged in: