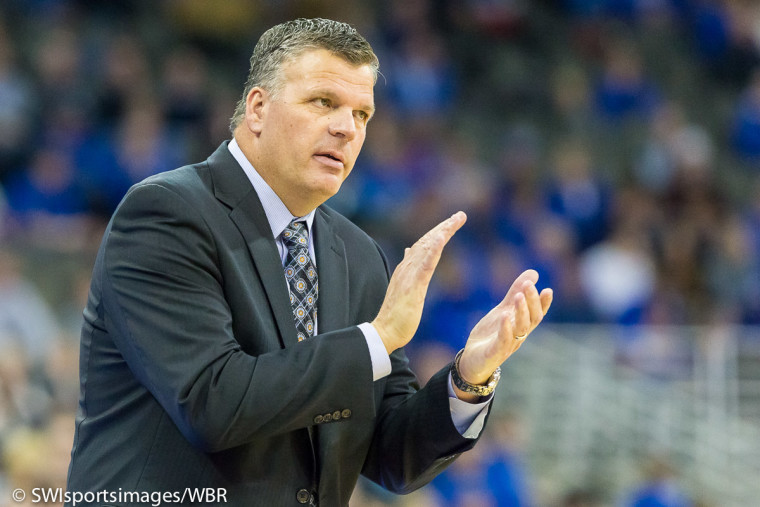 Creighton Secures Commitment from 2018 point guard Marcus Zegarowski
Monday night, Marcus Zegarowski became the third commit in Creighton's 2018 recruiting class. Ranked #143 in the latest Rivals150 and #96 in the ESPN100, the 6'1″ Zegarowski has been touted by Rivals as one of the best shooting guards in the class of '18. He picked the Bluejays over Minnesota, Ohio State, and Washington, all of whom pushed hard to land his services.
#committed 🤘🏾 pic.twitter.com/xUDH6BIjBG

— marcus zegarowski (@MZegarowski1) September 5, 2017
After landing a big man in Ian Steere and a wing in Christian Bishop for the 2018 class, the Jays began zeroing in on point guard targets, and Zegarowski quickly emerged as their top target.
He took an unofficial visit to Omaha earlier this year, and cited a close relationship with assistant Preston Murphy as one of the biggest factors in his interest in CU in an interview with Rivals two weeks ago, along with Creighton's playing style and a comfort level with the campus life.
Zegarowski is the younger brother of Michael Carter-Williams, the former Syracuse standout who has gone on to the NBA. In that same Rivals piece, Zegarowski talked about the advice he's gotten from his brother as he narrowed down his choice of school; Carter-Williams told him to "go with his gut" and not stress about finding the perfect fit.
His gut clearly told him Creighton was the place for him, and Zegarowski now joins Ian Steere and Christian Bishop in the Jays' 2018 class, giving them three Top 150 recruits and for the second consecutive year, one of the best classes in the country.
Prior to his official visit last week, Steele did his part to try and convince Zegarowski to join him in Omaha, replying to the announcement of his Final 4 schools in early August thusly:
Just go ahead and join the gang bro 🐦🤙🏼

— Ian Steere (@notorious21_) August 8, 2017
Over the summer, he excelled in the Nike EYBL Circuit for Expressions Elite, averaging 15 points in 21 games, shooting 44.3% from the floor and 41.6% from three-point range. His assist-to-turnover ratio was nearly 2:1, at 71 assists to just 39 turnovers.
Following the commitment, Zegarowski told Scout's Evan Daniels that he chose the Bluejays because he loves their style of play, and sees himself fitting into their plans from the get-go.
CU has one remaining scholarship for 2018. Look for info on the Jays' plans for that 'ship in an upcoming Bluejays Bytes podcast!
Comments
Tagged in: