Creighton Tennis Talk
Creighton's men's and women's tennis players take to the courts in Omaha this weekend for the city's Collegiate Invitational. After playing singles and doubles matches in Des Moines the past two weekends, the Bluejays get a chance to swing the strings in front of home crowds.
White & Blue Review caught up with Creighton head coach Tom Lilly to talk about his teams' play this fall.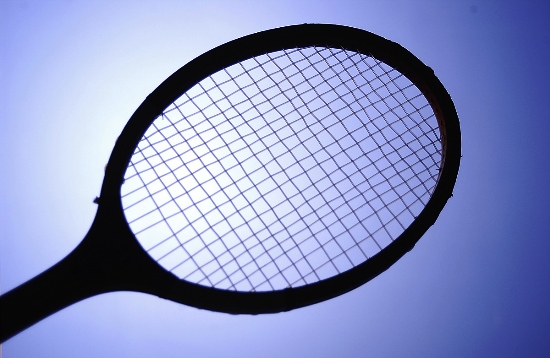 WBR: Both the men's and women's teams have a weekend of matches in the books. What were your initial impressions watching your players participate in the Drake Invitationals these past few weeks?
Lilly: At this point both teams are a step or two better than we were last year at this time. The men have much more depth than we have had in a while and we have the potential to be quite a bit stronger in the top few positions as well. The women showed much improvement in their play against opponents we competed against last season. Our lower players were able to succeed against a few players that played higher in the line ups last year, and we beat a few opponents in singles that we had not beaten before.
WBR: In our last conversation, you talked about the focus on improved physical strength and stamina among your teams. Knowing what your players have done in the off season, how have their efforts translated to the court through the first two weeks of matches?
Lilly: Right now we are just beginning to see the improvements in speed, strength, endurance, and athleticism. With the new players it will show up even more the next few months. We noticed significant improvement in some returning players that were able to compete at nearly the same level in their third sets as they were in their first two sets. I know this will continue to improve as we will be working harder as the fall goes on and our individual tournaments end.
WBR: Your teams participate in the Omaha Invitational this weekend. What other teams participating in the invitational matchups are you looking forward to watching?
Lilly: The Omaha Collegiate Invite will be all day Saturday and half the day Sunday at the Koch Tennis Center at 124th and Maple. The men's teams include us, UNO, and South Dakota State. The women's teams include UNO, South Dakota State, South Dakota, and North Dakota. All the teams returning have added some players, as have we, so it will be interesting to see which teams have improved the most since last season. I expect our teams to compete very hard and I am hoping that we end up having a lot of teammates playing each other in the finals on Sunday. Our goal is to have a Bluejay in every final and if we play well we should be able to get players playing off for the championships.
WBR: Since your players are engaged in individual play in the fall, and not team results, is there a different mindset from the coaches and the players than if it were the spring team season? How, if at all, are the preparations different?
Lilly: The preparations for the fall individual tournaments are a bit different because we train a lot harder in the fall trying to get in better shape. The matches are very meaningful still in the fall but not as much as the spring when there are team results. We are also gauging which doubles teams work well together under pressure and sorting out our line ups in the fall. The team aspect is not as important in the fall, either, but we work toward having good team chemistry for the spring team matches.
WBR: It has only been a few weeks, but what are your players working on the most now that you and your staff have seen them in competition? What are the points of emphasis right now for your teams?
Lilly: The main points of emphasis have been doing a lot of drills to see where strengths and weaknesses are so that we can work on those. We are also emphasizing doubles play and working on figuring out which sides players will play the best on and with which partner. Most players play more singles growing up than doubles so we stress doubles heavily in the fall.
Comments
Tagged in: