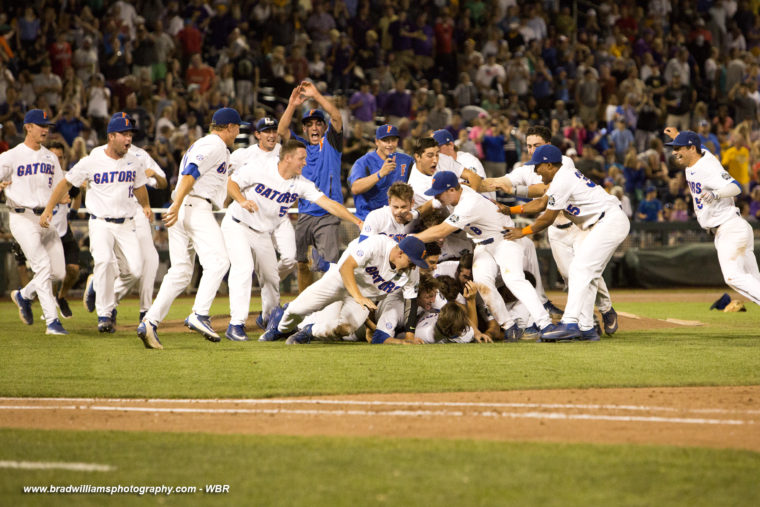 CWS Photo Gallery: Florida Wins National Championship
Florida won their first national championship in baseball Tuesday night, as they defeated LSU 6-1 in Game Two of the CWS Finals. Starting pitcher Tyler Dyson hurled six standout innings, out dueling LSU's Jared Poche and giving his team time to get to LSU's bullpen. The Gators scored four times in the 8th to break the game open, and closed out the title.
WBR's Brad Williams captured this gallery of photos from the game. Enjoy!
Comments
Tagged in: