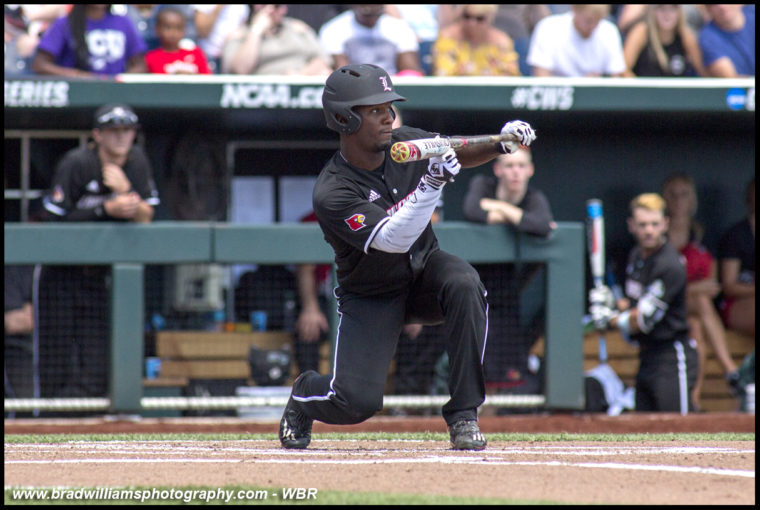 CWS Photo Gallery: Louisville Defeats Texas A&M
Another active day on Sunday at the 2017 College World Series as Louisville advanced in their part of the bracket with an 8-4 win over Texas A&M.  Texas A&M will try to come back through the losers bracket.
The Cardinals got out to a 5-0 lead in the bottom of the second inning and Louisville's bullpen shut down the Aggies for the final four innings to seal the victory.
WBR's Brad Williams is out at the College World Series capturing photos from the games.  Get your favorites over at the WBR Photo Store and enjoy the slideshow gallery below.
Comments
Tagged in: