From the Other Side: Al.com's Don Kausler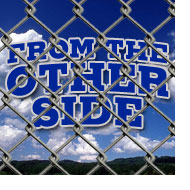 Year in and year out, Creighton fans clamor for a tougher non-conference schedule. They want to see the Bluejays play some of the toughest opponents available. After earning an #8 seed in the 2012 NCAA Tournament, that desire may become reality.
Creighton drew #9 seed Alabama for a second round matchup Friday, March 16, in Greensboro, North Carolina. The Crimson Tide was ranked as high as #12 earlier this season. Anthony Grant's team ran into some roadblocks as the season wore on, both on and off the court. But the Tide still earned an at-large tournament spot, playing in the challenging Southeastern Conference.
Some Bluejays fans are no doubt looking toward a potential third round game against #1 seed North Carolina. But Creighton will have its hands full with Alabama Friday. To help us learn more about Crimson Tide hoops, we talked to Alabama beat writer Don Kausler from the Tuscaloosa Bureau, Birmingham News, Huntsville Times, (Mobile) Press Register, and AL.com. Here is what he had to say.
White & Blue Review: Alabama's basketball program seems to be in a midst of a resurgence under Anthony Grant. What has he brought to the team compared to the previous staff?
Don Kaulser: Grant has brought discipline and defense. He is an intense, no-nonsense coach.
WBR: JaMychal Green appears to be the team's leader as far as scoring and rebounding. What makes him a special player on the court?
DK: Green is athletic, plays solid defense, and is dependable offensively in the post. He has worked hard on his outside shot and uses it just enough to keep a defense honest. If he has a weakness, it's keeping his cool. When push comes to shove, he has ended up with technical fouls.
WBR: Can you give us a little background on the suspensions that were handed out to several players earlier in the season? Why did Tony Mitchell get suspended for the rest of the season while the others were allowed to play after a period of time? Are there any chemistry problems with the team since these incidents?
DK: Mitchell's suspension was for "conduct detrimental to the team." I'd sum it up as an attitude problem. He got off to a great start but went through a scoring slump and didn't cope well. Two days before his suspension was announced, he was spotted arguing with an assistant coach on the bench during a game. The other suspensions were for a violation of team rules. Presumably all three players broke the same rule(s), but Green was suspended longer because this was his third suspension in the past three years. The previous two were related to attitude problems.
WBR: Who has stepped up to replace Mitchell's scoring?
DK: The load has been shared. Freshmen guards Trevor Lacey, Levi Randolph, and Rodney Cooper and forward Nick Jacobs have taken turns stepping up on offense.
WBR: Alabama is known for its defense. What makes them so tough on the defensive end of the court?
DK: This team has the full repertoire on defense: full-court press, tight man-to-man, and varieties of zones. Some opponents must swear that Alabama has six men on the court.
WBR: Doug McDermott is one of the top scorers in the nation and teams throughout the season have double or even triple-teamed McDermott. What approach will Alabama use to defend against McDermott's scoring ability?
DK: Green said today that he will be guarding McDermott. That will be a good matchup inside. When Green follows McDermott to the perimeter, the inside could open up for the Bluejays.
WBR: What is your opinion on the seeding of these two teams? Do you think the selection committee did a good job with this matchup?
DK: I expected a No. 9 seed for Alabama, though a No. 8 seed wouldn't have shocked me. I expected a No. 6 seed for Creighton. A No. 8 seed shocked me. It's hard not to think that the selection committee didn't have an agenda to match former Ames (Iowa) High School teammates McDermott and North Carolina's Harrison Barnes in the second round. Alabama can foil that plan.
WBR: Would a team like Alabama ever play a home-home series with Creighton? If not, what would it take for them ever agree to do something like that?
DK: I doubt it. Alabama's nonconference schedule this season featured only two away games: at Dayton and at Georgia Tech (actually played at Philips Arena because of renovations to the campus arena). Dayton is Anthony Grant's alma mater, so that was a homecoming game.
WBR: What is your final prediction? What will it take for Alabama to walk away the winner?
DK: I like Creighton. The matchup between the Bluejays offense and the Crimson Tide's defense will be epic. I look for that to be a draw. But I believe Creighton's defense might have an edge over Alabama's offense, which is anemic when it isn't in transition.
Comments
Tagged in: