From the Other Side: Evansville Courier & Press' Jonathan Lintner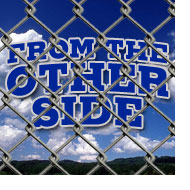 Creighton has hit crunch time. A team that looked like it was going to roll to an MVC championship and a solid NCAA Tournament resume a month ago is now fighting for their lives to get off the tournament bubble.
It doesn't get any easier as the Bluejays head to Evansville for a Saturday afternoon matchup with the Purple Aces. While the Aces still have Colt Ryan, you never know what is going to happen.
To get us back up to speed with the Purple Aces, we turn to Jonathan Lintner of the Evansville Courier & Press. He told us a lot about Evansville the first time we talked to him right before MVC play started. Here is what he has to say now.
White & Blue Review: Evansville has been really up and down this season. Since their four straight conference wins early in MVC play, they have not been able to string two wins in a row. What has changed for them since earlier in the conference season?
Jonathan Lintner: Evansville prides itself on being a tough-minded team, and that shows through in the motion offense. Defenders are hit with a screen, turn around, and take another and another and another. The second time around in MVC play, it seems defenses are pushing back — beating the Aces at their own game. That's how Southern Illinois won Wednesday's game handily. The Salukis completely took Evansville out of its offense with aggressive, tough play.
WBR: Colt Ryan's scoring is back up and has had five straight games that he has scored over 21 points per game. How is he doing as he finishes out his senior season?
JL: It's a shame Colt got hurt earlier in the year and missed a few games. Otherwise he'd be on pace to become the school's all-time leading scorer ahead of Larry Humes (from the Division II days). Colt should pass Marcus Wilson for second on this list this weekend, making him the highest scorer in the program's Division I history. He's been as good as ever but seems his most lethal when curling off screens for quick jump shots and in transition when he can lose a defender.
WBR: What other Evansville player has been a surprise (good or bad) in conference play?
JL: Evansville really has a future in freshman center Egidijus Mockevicius. He's playing more now — 20-plus minutes a game as compared to 15 in non-conference — by managing his fouls. Mockevicius gives the Aces an inside presence they haven't had in a while. He's the sort of guy that when he's not blocking shots, he still affects them. For a team notorious for allowing high shooting percentages by opponents, that's what Evansville needed most.
WBR: Evansville is right in the middle of the MVC pack. Where will they finish and what would be the best matchup for them once they hit the MVC Tournament?
JL: I think they're trending the wrong way for sure, and it doesn't get easier looking at what's left on the MVC schedule: Creighton, Illinois State, Wichita State and Indiana State. While I could see Evansville sinking to seventh and having to play Thursday at Arch Madness, fifth or sixth in the league seems about right. In the tournament, I think they should be happy playing anyone but Creighton. Evansville doesn't play well on the road, and the Jays will travel well.
WBR: If the Aces finish this season making some sort of postseason tournament, is that enough to keep people happy with the way the program is going or were they expecting more this season?
JL: This was supposed to be the year something big could happen with Ryan and three other senior starts on the roster, but coach Marty Simmons has at the same time started recruiting higher-caliber players now that Evansville plays in the Ford Center and has a new practice facility. Fans always want more, but I don't think he's going anywhere.
WBR: What kind of weaknesses do you see recently that Creighton could exploit?
JL: Evansville will go through a shooting drought at some point Saturday. It happens just about every time out for the Aces. During that span, Creighton can't let Ryan and Ned Cox especially get to the free throw line. Evansville went 25 of 29 from the charity stripe while beating Drake. The Aces took just eight free throw attempts against Southern Illinois, not enough to overcome an eight-minute scoring drought in the second half.
WBR: If it were decided today, who would get the MVC Player of the Year honors–Doug McDermott, Colt Ryan or someone else?
JL: Colt has played well as of late — definitely better than anyone in the league at points — but there's such a hype machine behind McDermott that I really can't see Player of the Year going to anyone but him.
WBR: What is your final prediction? Will Evansville still stay undefeated at home in conference play?
JL: Evansville hasn't played particularly well even in the home wins (the Wichita State game aside) but has found ways to gut them out anyway. I don't think the Aces can afford another mediocre performance and still win. Plus, who picks against Creighton in the MVC?
Comments
Tagged in: