From the Other Side: Wichita Eagle's Paul Suellentrop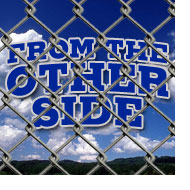 If you asked Creighton fans about a decade ago which team was their main rival in the Missouri Valley Conference, they would most likely tell you Southern Illinois. In 2012, you may get a different answer.
Recently, Creighton and Wichita State have had quite the battles over the years, not only on the court, but with the two fan bases as well. Both love to promote their programs and continually find things to disagree on. That was fairly obvious this week over on the Bluejay Underground in a thread that started somewhat calm, but got out of hand quickly.
Regardless, this game is a big one for both teams and will present early bragging rights on which MVC team is better at this point in the season. There are a lot of questions about the Shockers. Luckily, Paul Suellentrop of the Wichita Eagle helps answer some of those. Here is what he had to say.
White & Blue Review: Coming into the season, what expectations were there for Wichita State? How much have they exceeded expectations so far?
Paul Suellentrop: I picked WSU second in the MVC, so my expectations were higher than many. This program is rolling and it's going to win consistently. I did not expect WSU to win at VCU. I thought a split in Cancun was possible. Losing at Drake would not have surprised me. So this team has exceeded my expectations, especially considering the injuries.
WBR: With all the injuries so far this season, has Gregg Marshall had to worry about what the starting five will be for each game? What does the infirmary look like right now?
PS: WSU is close to whole after Carl Hall came back on Wednesday. Guard Ron Baker could return in February. Guard Evan Wessel is out for the season, so all the Shockers are back except Baker. WSU's lineup has stayed consistent, even with the injuries. The question is when or if Hall will start.
WBR: While JUCO players sometimes take time to acclimate themselves to D-I hoops, Cleanthony Early has appeared to step in right away to be a contributor and a leader for the Shockers. What has made his transition easier than other players?
PS: He is an above-average scorer and above-average athlete. He also learned to play defense and rebound quicker than most. He is a special talent. Avoid fouls will be key for him, especially if he guards Doug McDermott.
WBR: A lot of different players have received the opportunity to play more minutes than expected this season. Besides Early, who has made the most of their opportunity?
PS: Hall's injury gave Ehimen Orukpe more minutes and he is making strides. You can see his confidence growing over the past month. He is an excellent defender and rebounder. His offense is rough, but getting better.
WBR: Has Creighton/Wichita State become the biggest rivalry in the MVC? If it is not, which one has more significance?
PS: Without question. They are the MVC's marquee programs. Bradley-Illinois State has geography going for it and will always be a good rivalry. Until they improve, I would rank it behind WSU-CU.
WBR: Will the Shockers focus on trying to stop Doug McDermott or will they try to play the Bluejays like any other team?
PS: I think you must do a little of both. WSU is the rare MVC team who can play the Bluejays straight up in large part. The Shockers will double some, but they don't need to dramatically change their defense to play Creighton. It may not be enough, but I think that's the plan.
WBR: Wichita State currently doesn't offer a major fall sport like football or even soccer. If Creighton or some other school were to leave the Valley, would the Shockers need to add a sport like football or soccer to make them more attractive with these conference changes going on? What is your opinion on the whole conference realignment going on?
PS: I don't think football is in the picture for WSU, regardless of conference change. The football conferences in this part of the country are no more attractive than the MVC. I think conference realignment has been a curse. Most schools won't significantly change their status. Some schools – Utah, Louisville – are big winners. Most are shuffling around for no good reason and conferences such as the ACC and Big Ten are diminishing their name. If Rutgers is in the Big Ten, what does it mean to be a Big Ten member? Creighton would probably be a winner if it makes a move, although I think there are risks.
WBR: What is your final prediction? Who will be the difference maker that will decide the game's outcome?
PS: CU, 70-66. Grant Gibbs will score a career high and sink a three-pointer in the final minute.
Comments
Tagged in: