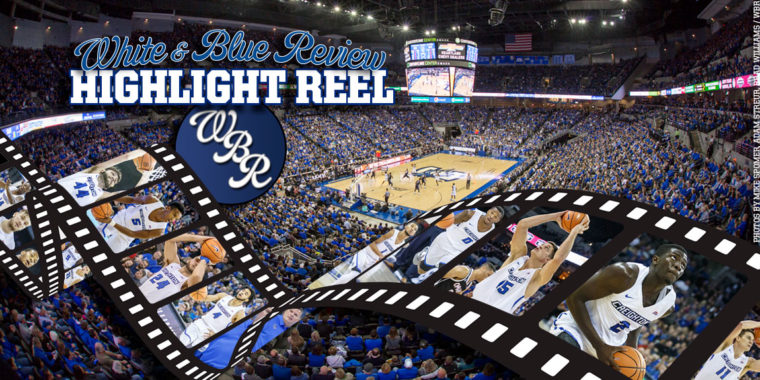 Highlight (And Lowlight) Reel: Creighton Drops Heartbreaker to #5 Xavier, 72-71
Saturday afternoon, Creighton lost in heartbreaking fashion to #5 Xavier 72-71 when they were whistled for a foul with 0.3 seconds left; Quentin Goodin made two free throws to win the game, and the Musketeers escaped.
As usual, all of the Jays' made baskets are included in the WBR Highlight Reel. But in this one, for the controversial final moments, we've included both FOX's call and the Bluejay Radio Network call. Whether you prefer Tim Brando's "Wow" or John Bishop's repetitive-yet-amazing "THAT IS NOT A FOUL!", Len Elmore's "Are you kidding me?" or Brody Deren's "Oh my goodness!"…the choice is yours, Jays fans.
Comments
Tagged in: