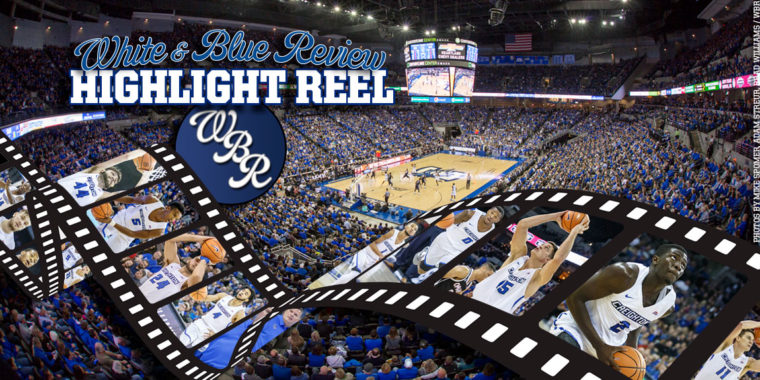 Highlight Reel: Creighton Drops Big East Opener at #23 Seton Hall, Rebounds to Beat Providence
On Thursday, Creighton opened Big East action with a 90-84 loss at Seton Hall, blowing a double-digit halftime lead for the third time this season against a ranked foe. All of the Jays' made baskets, plus the key moments from the gut-punching final three minutes, are below.
Returning home for a New Years Eve battle with nemesis Providence, the Bluejays led wire-to-wire and put the game out of reach with a big run coming out of halftime. The 83-64 win evened their conference record at 1-1, and sets them up to potentially make an early run in the league with winnable games against St. John's, Georgetown, and Butler up next.
Comments
Tagged in: