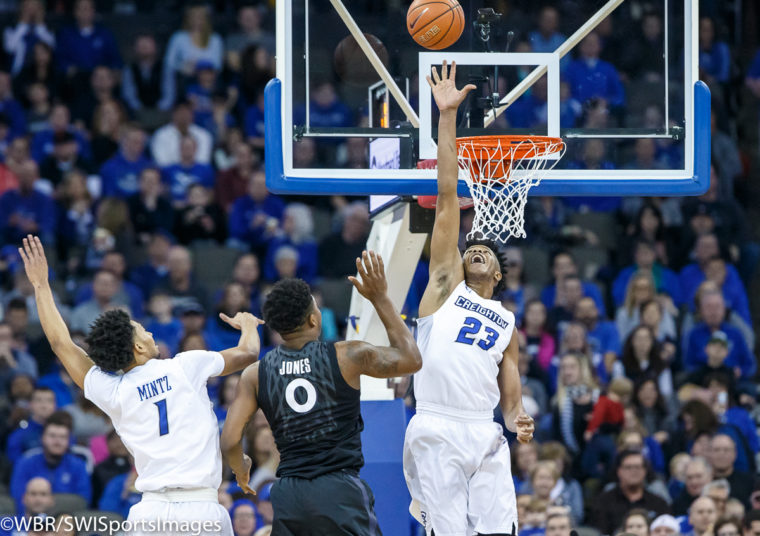 Highlight Reel: Creighton Makes Run to Title Game in 2017 Big East Tournament
Creighton was seeded sixth in the 2017 Big East Tournament, but won two games to advance to the Championship against Villanova. On Thursday night, they rallied from a halftime deficit to beat Providence 70-58, despite one of their worst halves of the year in the first half. A 17-4 run to open the second half turned the tide, and then the Jays held on to advance. Here's all the highlights from the win:
In the semifinal round on Friday night, the Bluejays took on Xavier and once again got off to a slow start, and once again rallied at the start of the second. Xavier didn't go away, though, and a back-and-forth game ended with an exhilarating finish. Marcus Foster and Justin Patton combined to score 12 of Creighton's final 15 points, including their last eight, coming up with one big shot after another: Foster's three to break a 67-67 tie, Patton's tip-in to push a 70-69 lead out to three with just over a minute to play, and finally, Foster's game-winner. They're all here, plus audio from Creighton Radio's John Bishop and Nick Bahe for the final sequence. Enjoy!
Then in the Championship Game, the defending National Champion Villanova Wildcats were too much for the Jays in a 74-60 defeat. Here's the highlights from that one:
Comments
Tagged in: