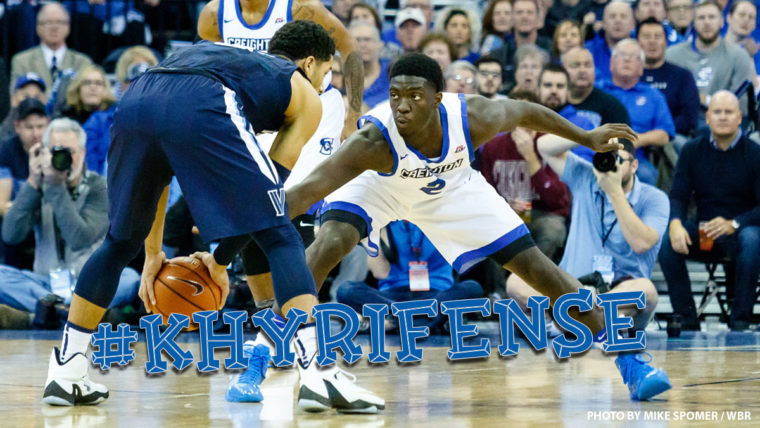 Khyri Thomas: Lockdown Defender
There's been a lot of chatter on social media this week about who the best defensive player in the Big East is. Lost in the discussion? A player who's flown under the radar on his own team all year, not to mention in the conference, even though he's one of the Bluejays' most valuable players and without a doubt their best on-ball defender in years.
Khyri Thomas, their sophomore guard from Omaha, leads the team in steals and is second in rebounding, assists, and blocked shots. He's been tasked with guarding the opposing team's best guard in almost every game this season, and more often than not left those players frustrated. With the Jays in the midst of a week-long break in between games, we decided to put together a compilation of Thomas' best defensive plays, from blocked shots to steals to on-ball defense. We're calling it "#Khyrifense", after the hashtag that Matt DeMarinis has used on Twitter to describe Thomas' defensive wizardry. Enjoy!
Comments
Tagged in: