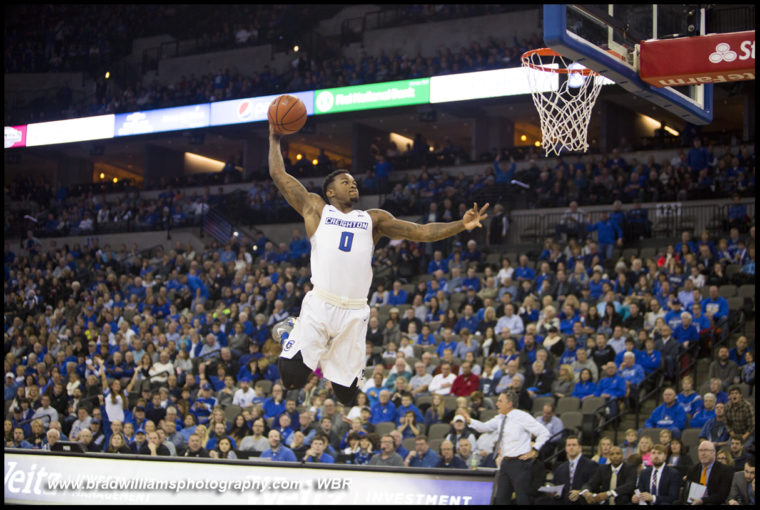 Leading Scorer Marcus Foster Will Return for Senior Season
According to multiple sources, Marcus Foster will return for his senior season, ending brief speculation after the close of the season that he might pursue professional opportunities. Foster alluded to the decision in an Instagram post on Tuesday, writing "What a year! Can't wait to do it again…There's more work to be done."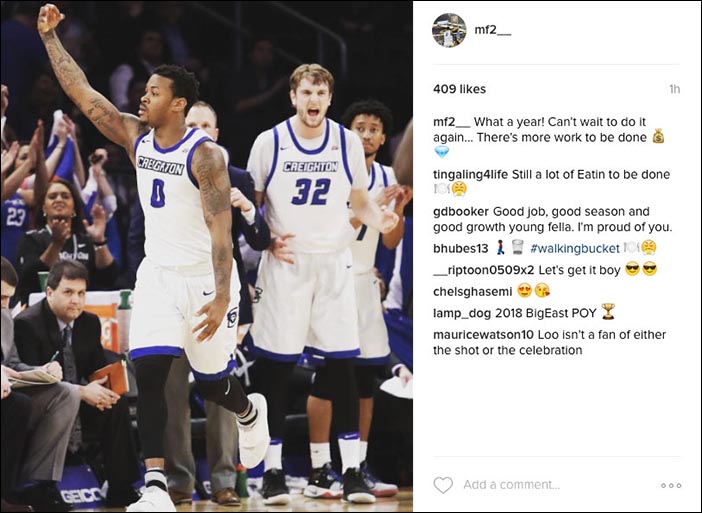 Foster was featured in an SBNation article on sneakers in the NCAA Tournament earlier this week, and the closing segment noted his mood after the loss to Rhode Island.
Foster, with a drawl that pays homage to his Texoma roots, smacked his hands in frustration in the locker room while reflecting on the loss.

"I wish we would've won, I had way more heat I wanted to show to the world."
When the author tweeted out a link to the piece, Foster added to that quote with a reply:
Be on the lookout next year more heat to come 🔥 https://t.co/TOVihtGqNV

— Marcus Foster (@Swaggy2_) March 22, 2017
Those cryptic messages seemed to indicate which way Foster was leaning, and Wednesday afternoon, CBS' Jon Rothstein confirmed what Foster himself had all but made official, reporting that the Bluejays' leading scorer was indeed returning for his senior season.
Creighton's Marcus Foster will return to school next season, per a source.

— Jon Rothstein (@JonRothstein) March 22, 2017
He averaged 18.2 points, 2.9 rebounds and 2.4 assists in his first season at Creighton, led the Big East with 245 made field goals, and led the Bluejays with 75 free throws made and 73 three-point baskets. His 632 points scored were the most-ever by a first-year Creighton player. Foster was a two-time Big East Player of the Week (Nov. 28, Dec. 26), and a First-Team All-Big East selection.
He gave Bluejay fans many moments to remember in 2016-17, but his game-winning three against Xavier in the Big East Tournament was his biggest:
His return for 2017-18 will give the Bluejays one of the best backcourts in the Big East, joining Big East Defensive Player of the Year Khyri Thomas, a more experienced Davion Mintz, and Syracuse transfer Kaleb Joseph, among others. With his return official, that leaves one big (literally and figuratively) decision still to come: whether Justin Patton opts to hire an agent and leave for the NBA, or merely declare for the draft and leave open the option to return.
Comments
Tagged in: