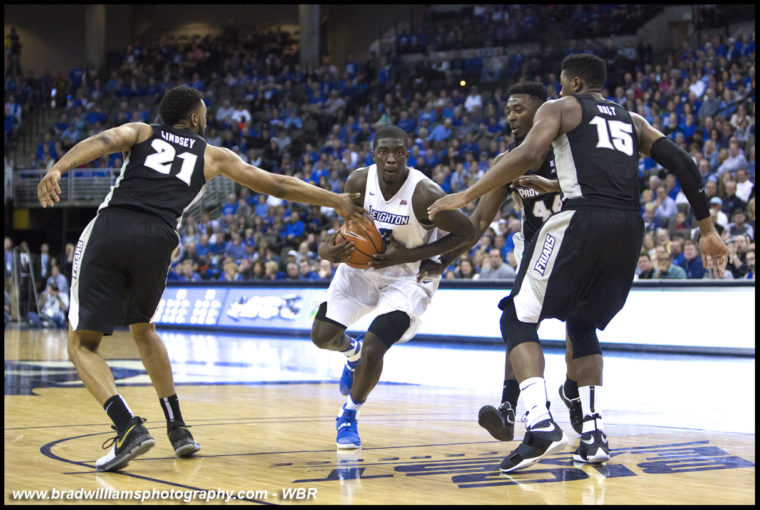 Photo Gallery: #23 Creighton Men's Basketball Falls to Providence at Home
The Creighton men's basketball team will likely fall out of the top 25 next week after Wednesday's loss to Providence at home 68-66 in front of over 17,000 fans at CenturyLink Center Omaha.
After going into half with a seven point lead, Providence came out right away in the second half and erased that lead and hung around through the rest of the game.  Kyron Cartwright hit a three-pointer to give Providence the lead with 2.4 seconds left.  The Bluejays last effort was just off as Khyri Thomas missed a contested shot from right around the 3-point arc.
WBR photographer Brad Williams was there to capture photos during the game.  Get your favorite over at the WBR store and enjoy the slideshow gallery below.
Comments
Tagged in: