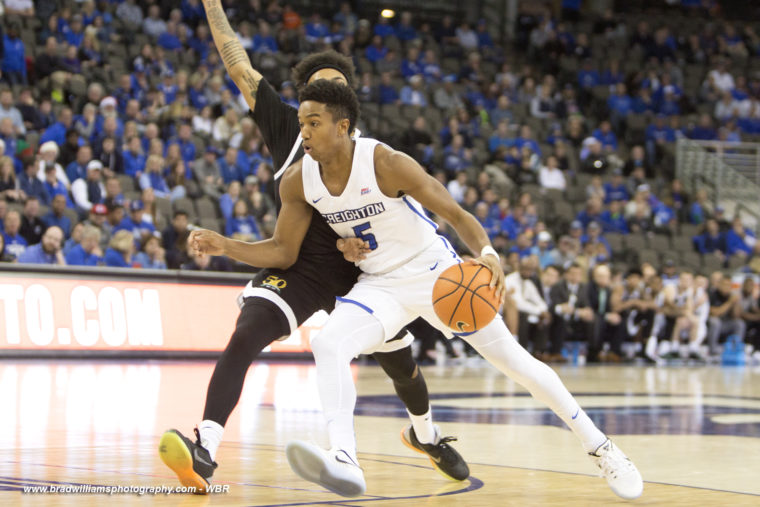 Photo Gallery: #25 Creighton Basketball Hitting Full Speed in Win Over USC Upstate
In the Pregame Primer today, it was a foregone conclusion that Creighton would win this game going way.  The biggest question was, by how much?  That answer came quickly on Wednesday night as the Bluejays ran away early from USC Upstate, 116-62, where program records were broken.
Marcus Foster played only 15 minutes, but poured in a game high 16 points on 6-of-7 shooting, while Creighton had six players in double-figures in the victory, including Tyler Clement with a career high 10 points.   The Bluejays 116 points was a CenturyLink Center record and the third most in program history. They also dished out 32 assists, which is a school record.  To top it off, 19 of 34 three-pointers went down, the 3rd most in program history.  In the end, the book was closed on Creighton's non-conference season where they sit at 10-2.
WBR photographer Brad Williams was on hand to get some great shots of the game.  Head over to our photo store to get your favorite prints and enjoy the slideshow gallery below.
Comments
Tagged in: