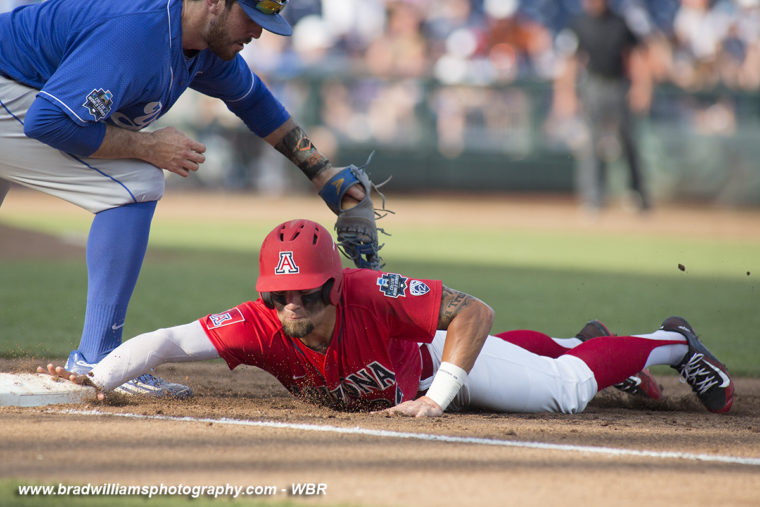 Photo Gallery: Arizona Sends Gauchos Home From CWS
The number of teams in the College World Series continues to dwindle.  Arizona survived for another day as they sent the UCSB Gauchos home on Wednesday night with a 3-0 win at TD Ameritrade Park Omaha.
Arizona starting pitcher JC Cloney scattered 5 hits over 7 innings and their bats chased UCSB starter Justin Kelly after three innings in the victory.
WBR photographer Brad Williams was on hand during the game on Wednesday to capture the action.  Purchase your favorite shots of the game from the WBR photo store or enjoy the slideshow gallery below.
Comments
Tagged in: