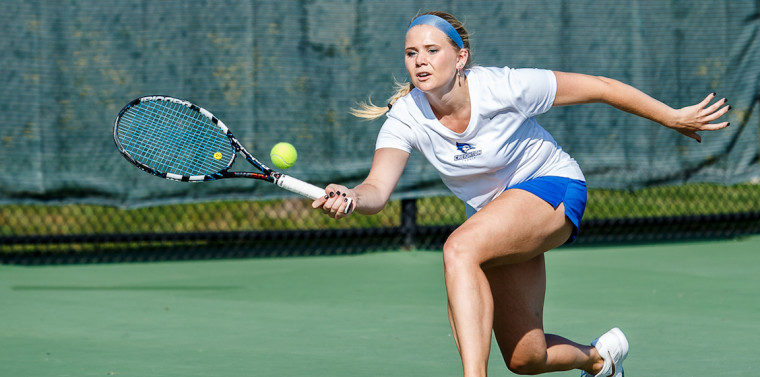 Photo Gallery: Creighton Bluejays Tennis at Omaha Collegiate Invitational
The men's and women's Creighton tennis teams posted strong finishes at the 2014 Omaha Collegiate Invitational this weekend.
The men's team saw one all-Creighton final, with freshman Alex Koca besting senior Elliott Baker for the Flight B title.
The women's team saw two all-Creighton title matches. Another freshman, Darby Rosette, beat another upperclassman, junior Sam Anderson, for the Flight B championship. In Flight C, Bluejay Natalie Miller beat Bluejay Amanda Noonan — another freshman beating a senior. Meanwhile Creighton won the Flight A and Flight E championships, secured by Jennie Hartjes and Ashley Monaco respectively.
Creighton co-hosted the event with Nebraska-Omaha. The Bluejays and Mavericks welcomed South Dakota State, Gustavus Adolphus, and Nebraska-Kearney to town.
Comments
Tagged in: