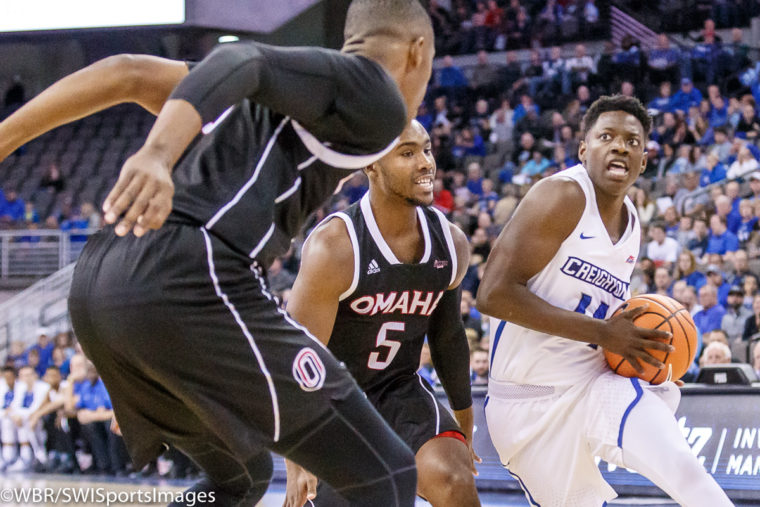 Photo Gallery: Creighton Dominates in Exhibition Win Over Omaha
Christmas came a little early with basketball in Omaha. Well, maybe that's a little bit of an exaggeration, but the opportunity to watch a game came earlier than normal when Creighton and Omaha were able to face off for charity on Thursday night, with the Bluejays running away with a 96-67 exhibition victory.
Marcus Foster and Khyri Thomas combined for 41 points to lead the Bluejays, while Manny Suarez made his Bluejay debut off the bench close to a double-double with 14 points and 8 rebounds.  Creighton was up 14 at halftime, but an early run in the second half put the game out of reach for Omaha.  The game was played to help raise money for the Red Cross and hurricane relief.
WBR Photographer Mike Spomer was on hand for the first public game of the season.  Purchase your own photos from the game.  In the meantime, enjoy the photo gallery below.
Comments
Tagged in: