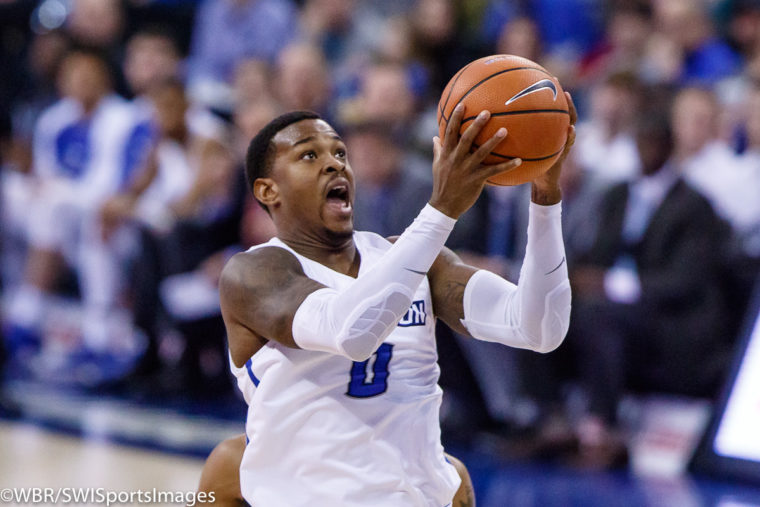 Photo Gallery: Creighton Men's Basketball Rolls Over North Dakota
The Creighton men's basketball team returned to the friendly confines of the CenturyLink Center on Tuesday night.  The Bluejays rebounded from their loss at Gonzaga last Friday with a resounding 111-68 win over North Dakota.
Both teams started out slowly as it was close early.  However, Creighton settled in and started pulling away with different scoring runs late in the first half and midway through the second half.  Marcus Foster had a solid game, leading five Bluejays in double-figures including Martin Krampelj getting his first double-double of his career with 15 points and a career high 14 rebounds.  Toby Hegner and Khyri Thomas both had 15 points, while Ty-Shon Alexander chipped in 11. The 111 points is a season high for the Bluejays.
WBR photographer Mike Spomer was at the game and captured some great photos.  Get your own copies over at the WBR photo store.  In the meantime, enjoy the slideshow gallery below:
Comments
Tagged in: