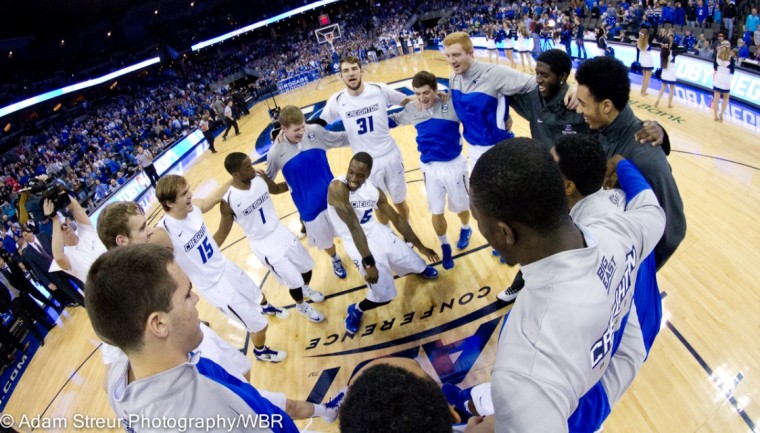 Photo Gallery: Creighton Men's Basketball Routs Central Arkansas in Opener
The Creighton men's basketball team tipped off the 2014-15 season in front of a sellout crowd against Central Arkansas on Friday night.  The fans wanted to see the new look Bluejays and came out in force.  Balanced scoring led the Jays as they cruised to a 104-77 victory.
Rick Kreklow, the senior transfer from Cal, led the way with 18 points and Isaiah Zierden, in his first game back from his season ending injury last season, contributed 16.  The Bluejays had six players in double figures with Will Artino, James Milliken, Devin Brooks and Austin Chatman joining Zierden and Kreklow.
With the new season comes new photos to enjoy.  Photographers Adam Streur and Brad Williams were on hand to capture the action.  Buy your favorite shots here and enjoy the photo gallery below.
Comments
Tagged in: