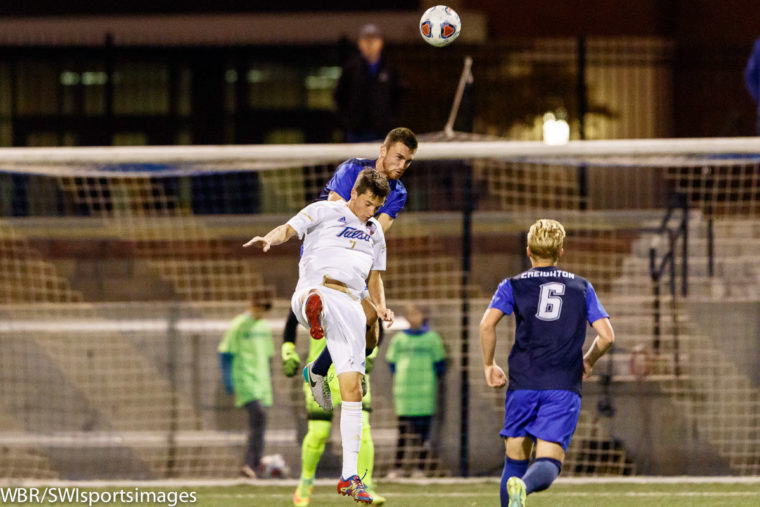 Photo Gallery: Creighton Men's Soccer Advances in 2016 NCAA Tournament Over Tulsa
The Creighton men's soccer team hosted an opening round game in the NCAA Tournament on Thursday night at Morrison Stadium against Tulsa.  The Jays almost put it away before it even got started jumping out to a 2-0 lead in the first six minutes of the match and went on to a 3-0 victory to advance to the round of 32.
Mitch LaGro put a header into the net off a corner kick from Joel Rydstrand in the third minute of the game. Before Tulsa could recover from the early shock, Creighton scored again off of a Myles Englis shot three minutes later.  The early lead took the sails out of Tulsa and gave the Jays the opportunity to control the game.  The Bluejays put it away when Ricky Lopez-Espin and Luke Haakenson hooked up on a give and go before Lopez-Espin hit the third goal of the game.
Creighton now heads to Lexington, Kentucky to take on the Wildcats in the round of 32 on Sunday.
In the meantime, check out the photos from WBR photographers Mike Spomer and Adam Streur who were there to capture the action.  Get your favorites over at the WBR photo store and enjoy the photo slideshow below.
Comments
Tagged in: