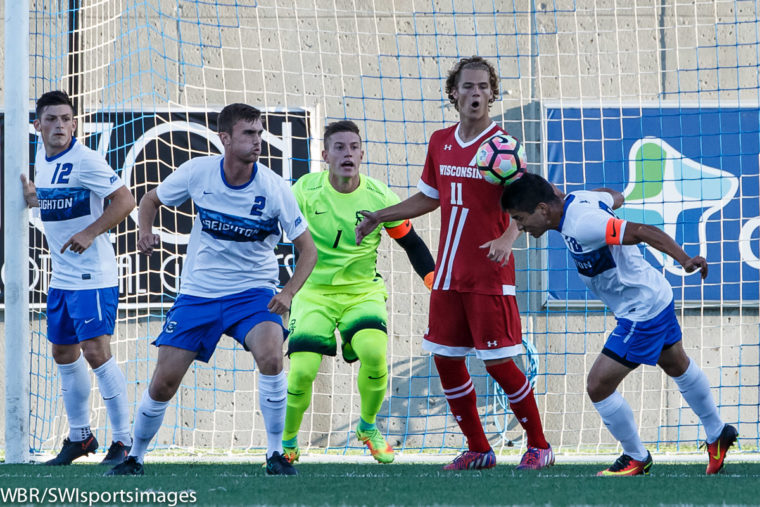 Photo Gallery: Creighton Men's Soccer Falls 3-1 to Wisconsin
The Creighton men's soccer team finished up the exhibition season with possibly more questions than answers heading into next week's season opener at Rutgers.  The Bluejays fell to Wisconsin at Morrison Stadium on Saturday night with a 3-1 loss against the Badgers.
The Bluejays were unable to get on the board until Ricardo Perez scored on a header in the 87th minute of the match.
WBR photographer Mike Spomer was there to capture the action.  Get your favorites over at the WBR photo store and in the meantime enjoy the photo slideshow gallery below.
Comments
Tagged in: