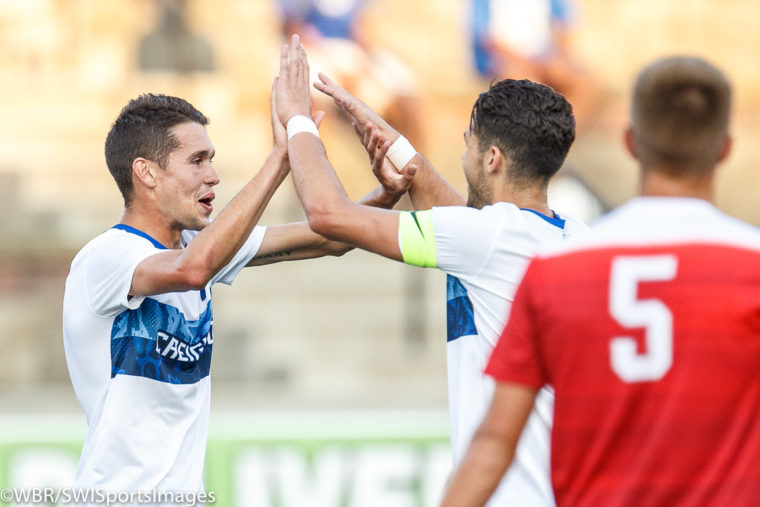 Photo Gallery: Creighton Men's Soccer Over Ohio State in Exhibition Play
The Creighton men's soccer team closed out their exhibition portion of the schedule on Saturday night with a 2-0 victory over Ohio State at Morrison Stadium.  The Bluejays finish their exhibition season undefeated at 3-0.
Akron transfer Anthony Macchione got things started off early for the Bluejays after taking a header from Marios Lomis and beating the defender to the ball to face off with the goalie to get Creighton up 1-0 in the first 12 minutes of the game.  The Bluejays jumped out right away in the second half with another goal from Luke Haakenson off of a deflection in the box only two minutes in and Creighton went up 2-0 and essentially coasted to victory.
WBR photographer Mike Spomer was there to capture the action.  Get your favorites over at the WBR Photo Store and in the meantime enjoy the slideshow gallery below.
Comments
Tagged in: