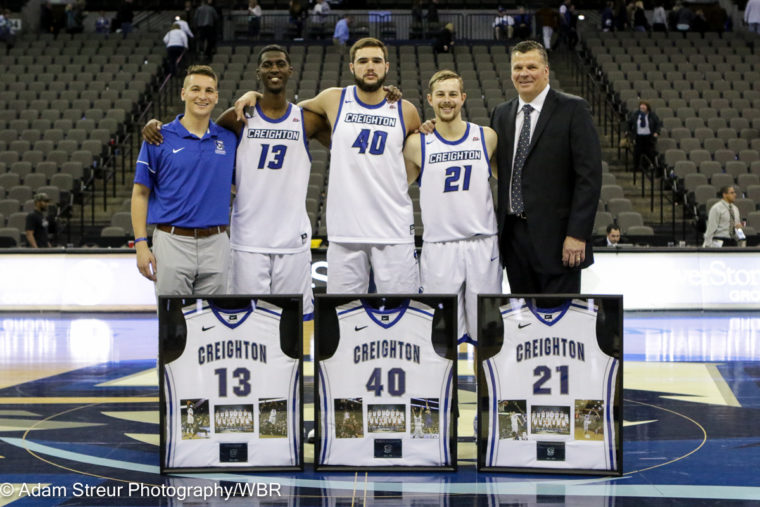 Photo Gallery: Creighton Senior Day Festivities 2016-17
Tuesday night was the final home game for three seniors–Cole Huff, Zach Hanson, and Isaiah Zierden–as they took on St. John's in the second to last game before the Big East Tournament next week at Madison Square Garden.  They went out as winners with the 82-68 victory at the CenturyLink Center in front of over 17,000 fans.
All three seniors were in the starting lineup and welcomed by the Creighton crowd one last time.  After the victory, the seniors were introduced, along with manager Connor Schultz, to celebrate their careers at Creighton.  WBR did their own celebration of the seniors with a retrospect and highlight videos.
The WBR photo team, Adam Streur, Brad Williams, and Mike Spomer were there to capture photos from the Senior Day festivities.  Order copies of your own photos from our award winning photographers here and enjoy the slideshow gallery below:
Comments
Tagged in: