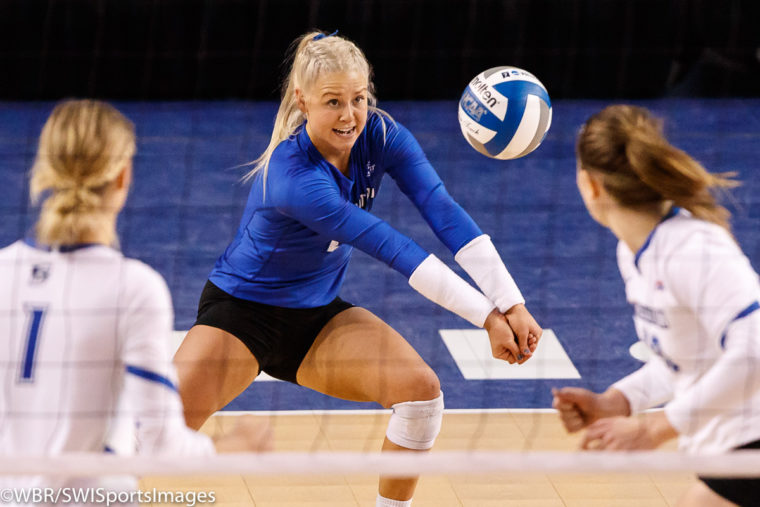 Photo Gallery: Creighton Volleyball 2017 Season Ends Vs. Michigan State
On Friday night, the signs were all there that Creighton needed to play better on Saturday against Michigan State after surviving in the first round of the NCAA Tournament against Coastal Carolina.  In the first two sets against the Spartans on Saturday night, the Bluejays looked like they were back to their old form.  However, in the middle of the third set, things went awry and the Bluejays lost 3-1 in front of their home crowd, 25-23, 19-25, 25-20, 25-16, ending their 2017 season.
WBR photographer Mike Spomer was there to capture the action.  Head over to the WBR store to get some of your favorite shots from the 2017 NCAA Tournament game, and in the meantime enjoy the photo slideslow below.
Comments
Tagged in: