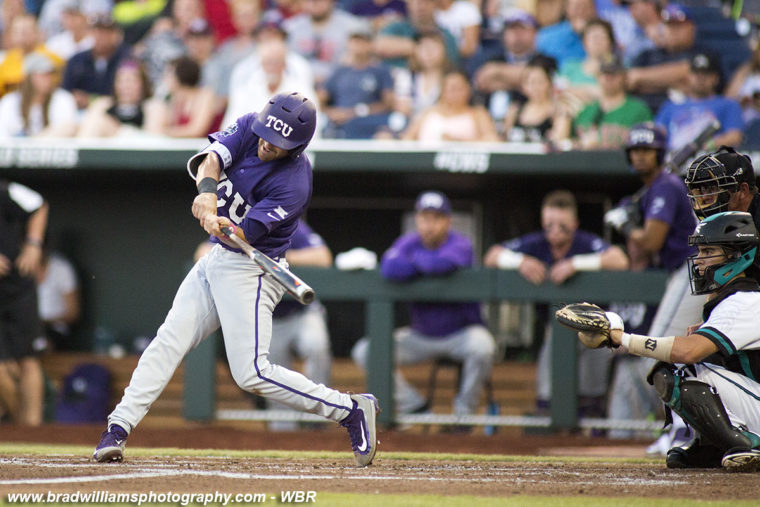 Photo Gallery: TCU Over Coastal Carolina in CWS
The College World Series is in full swing with the underdogs knocking off some of the better known names in college baseball.  However, on Tuesday, TCU got the better of the Cinderella Coastal Carolina team 6-1 at TDAmeritrade Park in Omaha.
TCU jumped out to a 3-0 lead after five innings and coasted the rest of the way.  The Horned Frogs advance to the winners bracket game on Friday awaiting the winner awaiting the winner of Coastal Carolina and Texas Tech, who play on Thursday night.
WBR photographer Brad Williams was on hand to capture the action.  See the photo slide show below and purchase your own copies at the WBR photo site.
Comments
Tagged in: