Polyfro Primer: Alabama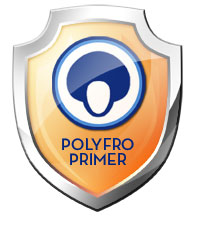 One of my biggest pet peeves with media who discuss the NCAA Tournament is their insatiable desire to look ahead to matchups in the third and fourth rounds. It's often a waste of time; in the unpredictable world of March Madness, many of those matchups never come to fruition because of upsets. Yet every year, on ESPN's post-Selection Show, um, show, there they are.
Host: "Which matchup are you most looking forward to?"
Random Ex-Player #3: "I tell you, the matchup I'm most looking forward to is that potential Grand Lakes University against Faber College in the Sweet 16. That could really be fun."
Random Ex-Player #2: "Yeah, but how about that Adams College vs Harrison University game in the third round? That's a really interesting game."
Never mind that the question was really "Which second round game are you most looking forward to?" — the analysts have already decided which teams they think will win and are looking ahead to potential matchups of the winners. It's human nature, I suppose. That doesn't mean it isn't silly. It is.
Creighton fans know this all too well. In 2007, the last time they were in the NCAA's, they were matched up with Nevada yet a local radio personality spent a considerable amount of time on his show worrying about how the Jays would cope with the athleticism of Memphis, their likely opponent in the next round. He needn't have worried; the Jays lost to Nevada, making the point mute. Moot. Sorry. Of course, the most infamous example is 2003, when the Duke Blue Devils were the likely opponent in the (then) second round.
(Can I digress for a minute? Calling the Thursday/Friday games "Second Round" bothers me. It's ridiculous. 90% of the field gets a bye! I rather like the "First Four" moniker; it bookends with "Final Four" nicely and makes sense in a way seldom few things with the NCAA do. But why not keep Thursday/Friday as "First Round" games? You've seen a ghastly example of how unnecessarily confusing this is in the lede to this article. Initially, we're talking about second round games, and then we're talking about first round games…and they're all the same round, just in different years!)
Where was I? Oh yes. 2003. Standing between the Jays and that matchup with a beatable, down-year Duke team was Central Michigan. Remember how that went? I don't. Well, that's not entirely true. I remember Kareem Abdul-Jabaar inexplicably doing the color commentary on the game for CBS. I remember CBS cutting away from the game in Omaha because it was such a blowout. Mostly, I remember telling our waitress to quote "bring me another drink, and every time you see my glass get close to being empty, bring me another until further notice" unquote. That was a Happy Cab in name only at the end of that night.
Which brings us to this weekend, when a potential matchup with North Carolina — with Doug McDermott's high school teammate and fellow All-American, Harrison Barnes — would await. That would be fun, but I'm not going to spend more than the 27 words and two em-dashes I spent on it in the previous sentence talking about it. A formidable team from the SEC, Alabama, is the opponent. Period. Lose to them and the season is over. So let's talk about the Crimson Tide, shall we?
The basketball team. Not the basic cable action-thriller starring Gene Hackman and Denzel Washington. You bet.
***
Coming into the year, Alabama was predicted to be a Top 20 team, with a Top 5 recruiting class coming in to supplement a pretty solid core of returning veterans. And early on, they were exactly that: the Tide started out 7-0, including three wins in Puerto Rico, two of which came over eventual NCAA Tournament teams (Purdue and Wichita State). They handled another NCAA Tournament team, VCU, upon returning stateside, and were ranked 12th in the country when Georgetown came to Tuscaloosa for a Thursday night showdown on ESPN2. Leading by a point late in the game, the Hoyas' Hollis Thompson nailed a three-pointer at the buzzer to give them a 57-55 road win. More damaging than the loss, though, was the blueprint it provided future opponents.
On national TV, the Hoyas had exposed how to defeat Alabama. They used their length to disrupt Alabama, and played a menacing zone defense that made it tough for them to score. The Tide don't have many shooters that can fill it up from outside of 15 feet, much less from behind the arc, so by packing in a zone opposing teams could make it extremely difficult for them to score. Before the Georgetown game, they scored 70 or more points four times in seven games. After the Georgetown game, they scored 70 or more just six times the rest of the season. Perhaps coincidentally, perhaps not, they're a pedestrian 14-10 since that loss.
Worse, internal problems were threatening to torpedo their season. Star big man JaMychal Green, always a bit of an enigma, was suspended for four games for violation of team rules. Their best all-around player and second-leading scorer, Troy Mitchell, was suspended indefinitely for conduct detrimental to the team; the suspension is still in effect. Starting point guard Trevor Releford and top reserve Andrew Steele were suspended for one game each, also for violation of team rules.
The team that enters Friday's game is a vastly different one from the team that began the year 7-0, which means they're vastly different from the team that beat Wichita State in November (the only 'Bama game many Creighton fans have seen this year.) The loss of Mitchell costs them their most athletic wing player, their best three-point shooter, and their best perimeter defender, though many who follow the team would say what they lose in talent they gain in chemistry; a classic "addition by subtraction" story. Releford is slowed by injury and won't be 100% until next season; his explosiveness and ability to get to the rim are smaller factors in his game than they were in November. Star recruit Trevor Lacey has a nagging injury from his high school days that has stunted his freshman year production. Moussa Gueye suffered a knee injury early on and despite returning in January, is not capable of playing big minutes.
What hasn't changed is their defensive intensity. It's their hallmark, and it will be the most fascinating big picture storyline heading into Friday's game. Creighton is a top ten offensive team featuring the leading scorer in the entire tournament; Alabama is a top ten defensive team featuring a multitude of defensive sets that give opponents fits. Creighton would prefer to play a game in the 80s; Alabama would prefer to play a game in the 50s. Creighton would like to get hot from outside and make 10-12 threes; Alabama would like to score on the block early and often.
With that said, teams who spread the floor out and use spacing to their advantage have had success scoring against Alabama. Creighton excels at both of those things. While they obviously have better athletes, in both matchups this year Florida was able to get Alabama completely out of their defensive rhythm with great passing and spacing. The almost-textbook spacing and passing the Jays exhibited so often this season could make mincemeat of the Alabama defense if executed the way they're capable of. Likewise, the silly turnovers and bad passes occasionally exhibited by the Jays could make mincemeat of their chances to win.
Antoine Young, Grant Gibbs and Austin Chatman will need to be strong with the ball against the bevy of full and half court traps and pressure defense they'll see, because while the Tide are one of the worst-shooting tournament teams in recent memory, making just 28% of their shots from behind the arc (an average of four a game), their best offense comes in transition. In the half-court, their offense often bogs down and they settle for bad shots.
Reports have indicated this week that Alabama will assign senior JaMychal Green to guard Doug McDermott, which is a potentially huge strategic move. Green is long, athletic and quick enough to potentially disrupt McDermott and contain him. Green is also a player with a penchant for picking up stupid, cheap fouls early in games, and if he spends chunks of the game on the bench with foul trouble, Alabama will be in big trouble both defensively and offensively. The website Roll Bama Roll made it explicitly clear in their preview how important it is Green stay out of foul trouble:
"Green needs to stay on the floor. This will be the most important game of his four-year career. He needs to be on the floor for it. In fact, the single biggest determining factor in this game could well be whether or not Green picks up dumb fouls. Every Bama fan should be saying their prayers tonight that he doesn't."
The thought of Green chasing McDermott around on the perimeter is one I like. Alabama is a great defensive team…but the teams they struggle the most against are those with multiple three-point shooters and versatile big men. This might be a game where Ethan Wragge can have a lot of success, much as he did against San Diego State, using his size to draw a bigger player out on him defensively and then draining one open three-pointer after another.
If the Jays shoot somewhere close to what they're capable of and take care of the ball, we can come back Friday night and talk about how to beat North Carolina. If they let the press force them into silly passes, turn it over a ton like they did against St. Joseph's and Wichita State (in Omaha), and shoot like they did in their mid-February swoon, it will be Alabama trying to figure out how to beat UNC while the Jays lick their wounds from another March disappointment. Here's to the former, and not the latter.
About the Crimson Tide: This tournament trip is the 19th in Alabama history and its first since 2006; they're 18-18 all-time in the tournament and have advanced to the Sweet 16 seven times and the Elite Eight once … No current player has NCAA Tournament experience … Head coach Anthony Grant is making his third trip to the tournament as a head coach and is 1-2 in his previous trips as the head coach at VCU … The Tide are 9-8 off campus this season and 4-1 in true neutral site games, with three of those victories coming by virtue of winning the Puerto Rico Tip Off in November. The lone loss came to Florida in the SEC Tournament … Only 13 of Alabama's 32 opponents have even reached the 60-point mark in regulation this season and five have failed to score 50 points … Alabama's 32 opponents have converted on just 38.8 percent of their field goal attempts, the 14th lowest average in the nation … Of Alabama's 32 opponents, 11 scored their season low to date against the Tide's defense … Only six of Alabama's opponents have scored more than one point per possession against UA. Creighton averages 1.16 points per possession, the second highest average in the nation … JaMychal Green has recorded double-doubles in three of his last four games and scored 22 points with 10 rebounds in the last game against Florida … Trevor Releford led the SEC in steals with 2.5 per game in SEC play and has 63 steals this season, the fifth most in school history.
One Big Paragraph with Lots O'Dots™: Creighton's seven-game winning streak is the third-longest win streak they've ever taken into the NCAA Tournament; notably, three of the previous four times Creighton has entered NCAA action with a streak of six or more wins, it has won its first game … Creighton has made the postseason in 15 consecutive seasons, extending the longest streak of postseason bids in MVC history, and before you scoff and say "Yeah, but some of those were CBI or CIT bids!", look to the mess in Carbondale and Peoria where once-great programs have fallen on hard times, then appreciate … Creighton went 3-1 against teams that made the 2012 NCAA Tournament, beating San Diego State and Long Beach State, and splitting two games with Wichita State. Meanwhile Alabama went 4-6 against NCAA Tournament teams, having beaten Wichita State, Purdue, VCU and Detroit, but losing to Georgetown, Kansas State, Vanderbilt, Kentucky and Florida (twice) … Nine of Creighton's previous 10 postseason runs have included a game that was decided in the final seconds. In fact, Creighton's postseason openers in the past 10 years have had three games decided by one point (including a double-OT finish), two by two points, two by six points (including an OT finish) and three games by 11 points … With a win on Friday, Creighton would tie a school-record with 29 wins in a season; the 2002-03 team finished 29-5 … Creighton is a perfect 4-0 on neutral floors this season, picking up wins in St. Louis over Drake, Evansville and Illinois State to go with a victory in Des Moines vs. Iowa. In those four games, Creighton is averaging 83.0 points per game, outscoring foes by 15.5 per contest and outrebounding teams by 13.0 boards per game.
One (Slightly Smaller) Paragraph with Lots O'Dots™: Creighton is 14-1 this year in 15 games outside of league play, including a 7-1 record away from home, outscoring opponents by an average of 15.2 points per game and outrebounding foes by 7.1 boards per contest … Since 1997-98, seven of the 15 teams to lead the MVC in scoring offense went on to win the MVC Tournament (Drake in 2008, ILS in 1998, CU in 1999, 2000, 2002, 2003 and 2011). By comparison, only two teams that led the league in scoring defense won the MVC Tournament (SIU in 2006, UNI in 2010) Defense wins championships, except in the MVC, apparently.
The RUN-DMD Show: Doug McDermott enters the NCAA Tournament with 765 points and 23.2 points per game, more than any other player in the "Big Dance". Second on that list of NCAA Tourney players is Lehigh's CJ McCollum, who scored 722 points and 21.9 points per game.
The Last Time They Played: Creighton and Alabama have never met. Greg McDermott is 0-1 in his career against Alabama, losing 83-68 on Dec. 27, 2007 in Las Vegas. He is 1-1 in his career against SEC foes, having also beaten a Final Four-bound LSU team in the 2005-06 season.
The Series: They've never played, so there is no series. There is this stat, though: Since 1994, the Missouri Valley and Southeastern Conferences have met up eight times, with the MVC holding a 5-3 edge.
NCAA Tournament History: Creighton is making its 17th NCAA Tournament appearance, and eighth in the last 14 years. The Bluejays are 9-17 all-time in NCAA action, including a 6-10 record in its first game. They own a 6-9 record all-time in the Midwest Region, which includes two wins each in 1962 and 1974, and one win in both 1964 and 2002.
Creighton is a eighth seed for the second time in history, as the Jays were also seeded eighth in 1981, where it lost to Saint Joseph's by one point. Since the NCAA began seeding all the teams in 1979, MVC teams are 1-3 as the eighth seed, with the lone win coming in 1984 by Illinois State. Since 1985, No. 8 seed is 51-57 against No. 9 seeds in the NCAA Tournament. However, the No. 8 seeds are 22-18 in the past 10 tournaments vs. the No. 9 seed.
Ten different teams seeded No. 8 have made the Sweet 16 since 1985, most recently Butler last season.
Gratuitous Linkage: Though I linked to it above, as well, this breakdown of the game is the best strategic analysis I've read anywhere. Really tremendous stuff.
This Date in Creighton Hoops History: Exactly five years to the day, Creighton made it's last NCAA Tournament appearance. On March 16, 2007, they met Nevada in an overtime game that featured 10 ties and 12 lead changes. Creighton had chances to win down the stretch, taking a 57-52 lead with 6:16 to go after Isacc Miles' steal and assist to Funk. Nevada fought back, tying the game 59-59 at the 2:27 mark on a jumper from All-American Nick Fazekas, in what would turn out to be the final points of regulation. The Jays never led in the extra period, and lost 77-71.
March 16 has been a popular, if infamous, date for postseason games in school history. Their NIT win over Akron in 2006 came on this date, as did their CIT win over South Dakota in 2009. A certain forgettable loss to Nebraska in the 2004 NIT also came on March 16. Their loss to Auburn in the 2000 NCAA Tournament? Also on March 16. Their second-round loss to Seton Hall in the 1991 tournament? Yep, also on March 16. Their NIT loss to DePaul in the 1989 version of that tourney? You guessed it, March 16.
Don't shoot the messenger.
Completely Random, Totally Rad Music Video of the Day: The only non-classical song I could think of that is long enough to last 2800 words is the Iron Butterfly gem "In-A-Gadda-Da-Vida." But since I (rightly?) assumed you didn't want to listen to a three-minute drum solo roughly around the point where you were reading about Alabama's defense, I picked something else.
Enjoy.
The Bottom Line: It's been ten years since Creighton won a game in the NCAA Tournament, and five years since they made an appearance. One of those nightmarish streaks will come to an end on Friday; will the other?
You bet.
Creighton 73, Alabama 64
Comments
Tagged in: