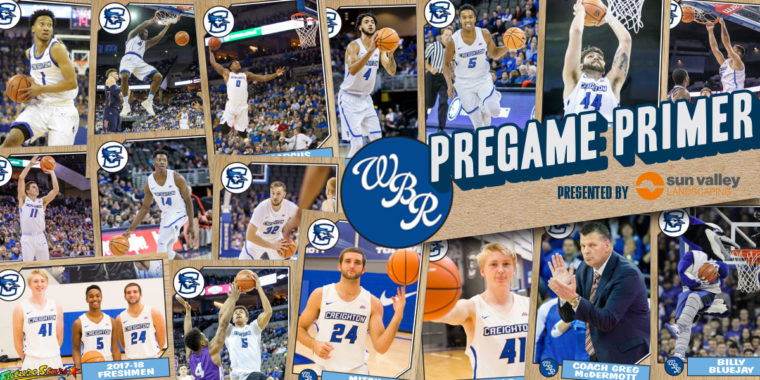 Pregame Primer: #25 Creighton Battles Providence in New Years Eve Showdown
After blowing a double digit lead in Thursday's loss at #23 Seton Hall, the Jays' third blown halftime lead against a ranked team this year, they return home looking to break even in the Big East. Unfortunately, their opponent is the Providence Friars, a team they've not only struggled to beat since joining the conference, but one they've built big leads against at home — and then lost to — two straight years at home.
The Jays had a 12 point lead in the 2016 game at CenturyLink Center before losing to the Friars on a Kris Dunn buzzer-beater, and a 13 point lead last year before losing on a three by Kyron Cartwright with two seconds to go. Needless to say, if you're looking to get the thought of blown leads out of your mind after Thursday night, this is just about the worst opponent possible.
CU's blown lead on Thursday feels like a missed opportunity, because even after squandering their lead, they regrouped to go back ahead with less than four minutes left. In spite of getting the Pirates' best over the final 20 minutes, they were two or three more plays from getting out of Newark with a win. Instead, they put together the worst three minutes of basketball they've had all year at the worst possible time. They'll need to put it behind them, as the Friars are coming off a 22-point road win at St. John's.
Providence was predicted to be one of the teams battling in the middle of the Big East entering the season, but they've been riddled by injuries. Senior forward Emmitt Holt is out for the season with an abdominal issue suffered in the preseason. Sophomore guard Maliek White injured his leg in a win over Brown on December 6, and though he could return any day, he's missed the last five games. Fellow sophomore guard Alpha Diallo injured his ankle in that same game against Brown, and returned to action versus St. John's on Thursday. Senior guard Kyron Cartwright injured his ankle in the Friars' win over Stony Brook on December 17, and also returned to action against St. John's on Thursday.
The Friars have had a weird season. They beat Washington, who beat Kansas. They beat Boston College, who beat Duke. They beat Rider, who beat a better-than-expected Penn State team. And they beat Stony Brook, who beat an upstart Rutgers team. But they also lost to Minnesota, UMass, Rhode Island, and Houston, missing out on almost every opportunity on their schedule for a marquee non-conference win. As usual with Ed Cooley's teams, though, you count them out at your own peril. They blew out St. John's on Thursday in Queens to open Big East play 94-72, setting the all-time record for most points scored by an opponent at Carnesecca Arena. Cartwright and Diallo returned from their injuries and both posted double-doubles, as Cartwright had 21 points and 15 assists and Diallo logged 16 points and 12 rebounds.
Through 14 games, Providence's advanced metrics look an awful lot like the Providence teams we're familiar with. Their adjusted tempo is among the bottom third in college basketball (68.8, ranking 227th fastest), and their average possession length is 16.8 seconds. Their effective field goal percentage is 53.8% (79th in D1) and their defense holds opponents to 48.8% eFG (105th). They don't turn it over very often (19% of possessions, 179th in D1). They grab an offensive rebound on 30.8% of their misses (126th). And 20% of their points come from the free throw line. Those are all in line with previous Ed Cooley clubs at PC.
What is different is their three-point shooting. They're the second-best three-point shooting team in the Big East, connecting on 108 of 263 attempts (41.1%), and 17th best in all of college basketball. And they've had an assist on 55% of their made field goals so far (209 of their 379 buckets). They've had some monster games from behind the arc — they made 9-10 in their win over Saint Louis, 16-30 in the win over St. John's, and 10-18 against Boston College, and won all three handily. They've also had some real clunkers — 6-21 against Belmont (a one-point win), 5-21 against Brown (a five-point win), 5-18 against Stony Brook (a two-point win), and 6-21 against Houston (a loss). It could be argued they've been a bit too reliant on the three so far, though they're not quite a "live by the three, die by the three" team.
Rodney Bullock, their 6'8", 225-pound senior, averages 17.0 points, 6.5 rebounds, 1.1 steals and 0.9 blocks per game to pace the team in all four categories. The Friar offense starts with Bullock, as he has nearly twice as many shot attempts as the next closest teammate. As Creighton is all too familiar with, he's a difficult player to guard because he shoots from everywhere — 33% of his shots come at the rim (where he makes 62.7% of his attempts), 31.6% of his shots are two-point jumpers (37.5% shooting percentage), and 35% of his shots are threes (and he makes 35.5% of theme). He gets to the line a ton, he creates his own shots off the dribble, and he's generally a huge pain for opposing defenses.
Bullock has scored 20 or more points in three straight games, including Thursday's win at St. John's, and has done it six times already this year. With that said, the Jays did a good job on Bullock a year ago, holding him to 19 total points in three games — he had six points and four rebounds in the game at PC, 10 points and 12 rebounds in the game in Omaha, and three points and five boards in the Big East Tourney. It's probably not a coincidence that the only game of the three Providence won was the one Bullock had a double-double. Khyri Thomas was the primary defender on Bullock in those three games, and is likely to get the assignment again Sunday.
Diallo, a 6'7", 210-pound sophomore, is the only other Friar averaging in double figures at 10.8 points per game. Named the team's defensive player of the year at last year's team banquet, Diallo had solid games against the Jays on both ends of the floor last season. He had eight points and five boards in the game at PC, four points, nine boards, three assists and two steals in the win in Omaha, and 10 points with six rebounds in the Big East Tourney meeting.
Cartwright averages 9.5 points and a team-best 6.4 assists per game, and is coming off that huge 21 point/15 assist/4 steal/3 rebound game at St. John's. He shot 3-4 from two point range, 5-7 on threes, and played almost the entire game (37 minutes). A year ago, it was Cartwright who hit the game-winner for the Friars in their win in Omaha, nailing a three-pointer on a broken play to turn a one-point deficit into a two-point win. He had 13 points and 10 assists in that game, and followed it up with 15 points, 7 rebounds, and 4 assists in their battle in the Big East Tourney.
Jalen Lindsey also averages 9.5 points a game, and as he was a year ago, their top three-point shooter. Lindsey is 35-69 on the year (50.7%), and almost all of his shot attempts come from outside — 69 of his 84 shots so far this year have been threes (82%). He made six 3-pointers against St. John's on Thursday, and is someone the Jays cannot afford to lose track of on the perimeter.
Starting at center is 6'10" freshman Nate Watson, who was pressed into heavy minutes when Emmitt Holt was shut down for the season. Watson's been a pleasant surprise, averaging 7.5 points and 2.4 rebounds a game, and had nine points with three boards in his Big East debut at St. John's. But he's not as experienced as Emmitt Holt, and not nearly as versatile — Watson's range is mostly from 8-10 feet and in, and he's much more reliant on his teammates to create shots for him than Holt was. Sophomore Kalif Young has started 10 games at center, and while Watson started against St. John's and is listed as the starter for Sunday, the two players are essentially platooning at center and have played about the same number of minutes. Young averages 5.6 points and 4.1 rebounds a game, and is shooting 30-57 from the floor.
Freshman Makai Ashton-Langford plays a huge role for the Friars off the bench, and started four games when they were dealing with injuries. In over 20 minutes a game, Ashton-Langford averages 6.6 points, 3.5 assists and 2.6 rebounds. At least early in his collegiate career, he's not shown the ability to hit jump shots — while he's a 51% shooter on shots at or near the rim, that percentage drops all the way down to 31.6% if you can force him to shoot a jumper from a bit further out, and an ice cold 11% (2-17) from three-point range. He's attempted the second most free throws on the team, but makes fewer than half his attempts — he's 24-50 (48%) from the line. He's also committed 31 turnovers to nearly cancel out his 39 assists.
Other reserves to look out for include Maliek White, if he's cleared to play after missing the last five games (6.1 points, 1.6 rebounds in just over 16 minutes a game, 9-19 from three-point range) and Isaiah Jackson, who averages 5.8 points and 2.6 rebounds a game in around 16 minutes of action, and has made 12-23 on threes.
---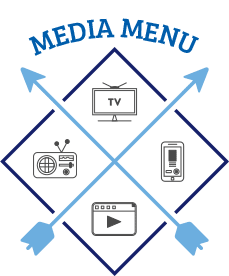 Tip: 1:31pm

Venue: CenturyLink Center Omaha

TV: FS1

Announcers: Vince Welch and Nick Bahe
In Omaha: Cox channel 78 (SD), 1078 (HD); CenturyLink Prism channel 620 (SD), 1620 (HD)
Outside Omaha: FS1 Channel Finder
Satellite: DirecTV channel 219, Dish Network channel 150

Radio: 1620AM

Announcers: John Bishop and Josh Dotzler
Streaming on 1620TheZone.com and the 1620 The Zone mobile app

For Cord Cutters
---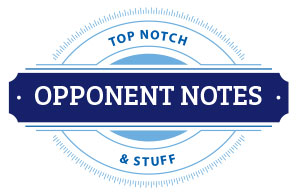 The Friars set a team three-point field goal percentage record as they made nine of 10 three-point attempts (90 percent) in their 90-63 victory over Saint Louis in the 2K Classic Championship game on November 17. The previous record was 73.7 percent (14-19) versus Georgetown February 10, 2001.
Senior forward Rodney Bullock was named to the Big East Honor Roll on December 26 after he averaged 27.5 points and 8.0 rebounds as the Friars posted a 1-1 mark last week. Bullock registered a season high 31 points, eight rebounds and four blocks in PC's win over Sacred Heart on December 22, the second time in his career he scored 30 or more points in a game. He also had 24 points and eight rebounds in a loss to Houston at Mohegan Sun on December 20.
Bullock became the 48th Friar all-time to score 1,000 or more career points earlier this season. He is tied with LaDontae Henton for 19th place all-time at PC on the fastest to 1,000 points list. Bullock accomplished the feat in 47 career games, and has recorded 1,157 career points in his three seasons of action. He ranks 33rd all-time in scoring at Providence.
---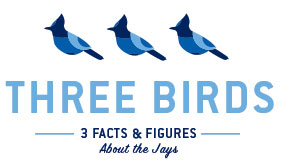 Creighton has won each of its last 30 home games played on a Sunday, a streak that is more than a dozen years old. Creighton's last Sunday home loss was on January 9, 2005 to Southern Illinois. The Bluejays are 31-1 all-time at CenturyLink Center Omaha in games played on a Sunday, and have won 36 of its last 37 Sunday home games overall. The last loss was on February 3, 2002, a Super Bowl Sunday loss to — who else — Southern Illinois, at the old Civic Auditorium. That's a game best remembered for DeAnthony Bowden's "foul" — quotation marks around the word foul for mocking emphasis — with one second remaining in a tie game. Kent Williams hit two free throws, missed the third intentionally, and the Jays lost as the Civic came unglued.
Creighton has owned a lead of 25 points or more at some point in the first half of its last three home games. Creighton led 45-22 at halftime in its only Big East home win over Providence in 2014.
Martin Krampelj scored a career-best 23 points and added 10 rebounds in 20 minutes at Seton Hall on Thursday. Krampelj is just the seventh player under Greg McDermott with games of 20 points and 10 rebounds. Doug McDermott did it an incredible 25 different times from 2010-14, while six others have done it once (Kenny Lawson, Geoff Groselle, Cole Huff, Justin Patton, and Khyri Thomas). Krampelj is the only player on that list to have a 20 & 10 contest in 25 minutes or less.
---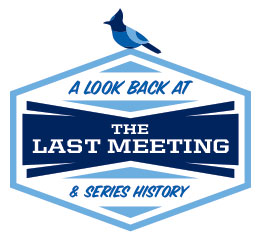 Providence has won 13 of the 20 all-meetings between the two schools, and has won five of eight in Omaha — including three of four since the teams became Big East foes. The Friars have come back from double-digit deficits to win each of the last two years in Omaha.
In their last meeting, Creighton won 70-58 in the quarterfinals of the Big East Tournament. CU turned 22 Providence turnovers (off of nine steals) into 26 points, including 15 second-half turnovers. It was an ugly game — the Jays committed nine turnovers, shot 1-11 from three-point range, and after an assist by Marcus Foster on their very first shot — a lob play to Justin Patton — the Jays went without an assist for the final 19:43 of the first half. A 17-4 run to open the second half helped the Jays overcome a halftime deficit, and then they held off the Friars the rest of the way.
---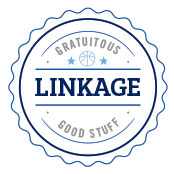 Creighton signee Christian Bishop is having a ridiculous senior season; here's some highlights from a game this week.
NEW: Creighton Commit Injures Hand STILL Dunks On Everyone!! Christian Bishop CAN GO!

(VIDEO) https://t.co/mi1lpSQEqq pic.twitter.com/FLDwX5LGxM

— HoopFocus (@TheHoopFocus) December 29, 2017
The Minneapolis Star-Tribune's Patrick Reusse laments the Big Ten's bloated schedule that no longer includes a true round-robin slate, and praises the Big East as a "big time league who has it figured out."
"Patrick Ewing, in his first year as Georgetown's head coach, was introduced to the Big East with a 91-89 loss to Butler in two overtimes. Earlier, he talked to the Associated Press about new league compared to the original Big East and said, "For everybody, it's going to be a dog fight like it was back when I played …''

The great thing about this dogfight is they have to come to your arena, as well as your team going to theirs. Watching these early Big East battles this week made me nostalgic for the days when that was the case in the Big Ten.

You can have a 14-team Big Ten, a 15-team ACC or a 14-team SEC. For basketball, I want the rivalries that are played out fully in the regular season, and that's what happens in this outstanding second edition of the Big East."
---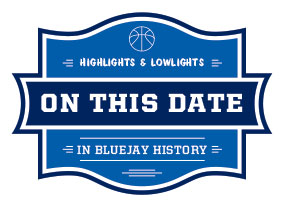 On December 31, 2013, Creighton won 67-49 against Marquette, but hardly anyone remembers the game itself. The story was everything surrounding it; one of the rowdiest home crowds in Creighton history witnessed the birth of the school's Big East era.
"The CenturyLink Center was a madhouse, with students camping out 12 hours before the game to ensure prime seats, 18,525 fans cranking the decibel level to well over 100 for nearly two straight hours, and literally dozens of all-time classic banners and signs scattered around the arena. I loved the giant 15-foot "Section 122 says…In the East, the West is the Best!" banner that one entire row in that section held up during the first timeout. The "Hey Wichita, How's the Valley?" sign that a student in the front row had was a tad uncouth, but it did make me laugh a little. There were several others that I don't have space to single out here, too, all of which added to the environment."
Oh, and this:
Greg McDermott said on his postgame radio show, "It was an incredible environment in here tonight. It's something that our guys will never forget, they'll take it with them for the rest of their lives…I've been talking for years about 'When will the Creighton story get told?'. I think people that watched tonight, that hadn't seen us, and hadn't seen this place, and our crowd, probably went 'That's going on in Omaha, Nebraska? Really?' For recruiting, and everything else that we need to do as we move this program forward in this league, a night like tonight will go a long way."
Jahenns Manigat agreed, telling John Bishop and Nick Bahe on the postgame show that "Our crowd made it so incredible. This was such a memorable night. Who would have thought that, four years ago, we'd be here?"
---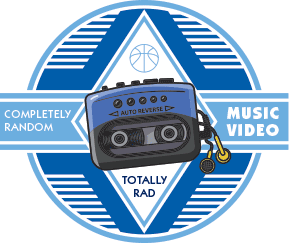 The Big East Conference season is all up-ons, and WE READY.
The Bottom Line:
Creighton should be able to get enough stops and rebounds to be able to run a bit, and therefore push the tempo a bit faster than Providence would like. And they don't allow the Friars to come back for once. '
There will be no last-second heroics by the visitors from Rhode Island on this New Years Eve.
Creighton 85, Providence 76
Comments
Tagged in: