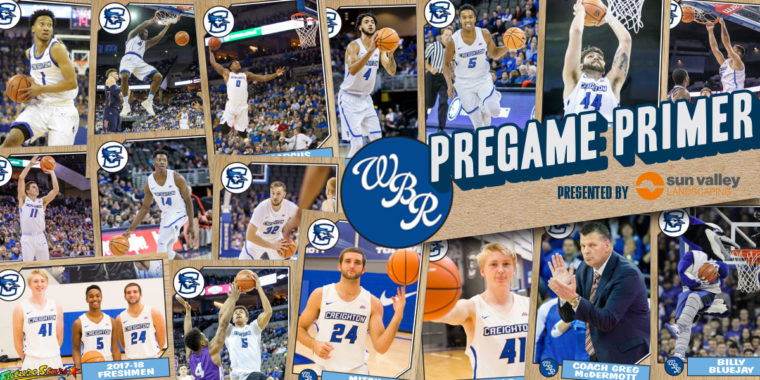 Pregame Primer: #25 Creighton Visits #10 Xavier for Saturday Showdown
Creighton's blasted out to a 4-1 start in the Big East and has a share of first place as a result. But three of those four wins came at home, with one against a reeling St. John's team who's now 0-5 in the league, and their road win came at a Georgetown team that's playing better than expected but still looks like a bottom-four team in the league.
Things will get tougher, in other words, and it begins in earnest on Saturday when the Jays travel to Cincinnati for a matinee with #10 Xavier. It's the start of a stretch where CU plays five of their next seven games away from Omaha — including three games they'll be underdogs in (Xavier, Providence, and Villanova), plus losable games at DePaul and St. John's. They play just two home games between now and February 10, and one of them is against Seton Hall. For a team showing the usual signs of midseason fatigue, it's a daunting challenge.
"For the first time since I've coached (Khyri Thomas), he asked to come out of the game because he was tired," Coach Greg McDermott said on his postgame radio interview after Tuesday's win against Butler. "Tazz and Marcus, and even Tini and Toby, there was a fatigue in their eyes tonight that I hadn't seen before. The stretch since December 28 has been tough. It's been game, two days of prep, then another game for five straight games. That's a lot of basketball in 14 days. After one game, you're turning your mind right back on the next morning in preparation for the next team. It's mentally draining."
If the Bluejays emerge from the next month within striking distance of the top spot, they'll be in great shape because the schedule flips in February — five of their final seven games are at home.
First up is the tenth-ranked Xavier Musketeers, who are facing their own case of midseason blues. They were 15-1 before heading on the road for two straight at Providence and Villanova, and they lost both games (81-72 to the Friars, and 89-65 to the Wildcats). The two-game losing streak has sent X fans into the abyss, with Banners On The Parkway proclaiming "Xavier May Not Be Very Good" in a short but scorching piece on Thursday.
In getting blown out at Villanova — and let's be honest, that was a comprehensive destruction in every facet of the game — Xavier's top two players did next to nothing offensively. Trevon Bluiett averages 18.9 points and 5.6 rebounds a game, and scored just 11 points (4-12 shooting, 1-5 from the line) with four rebounds in 36 minutes. JP Macura, who averages 12.6 annoying points a game, was even worse, scoring five points (2-9 from the floor) with as many turnovers (three) as assists (three).
Their team-wide slump really started when Big East play began. In five conference games, their offense has been one of the worst in the league in almost every category. Their three-point shooting percentage is 27.3% (dead last at 10th), yet they're shooting the second-most threes in the league (32.2% of their shot attempts). Just how bad is that? If they'd shot that poorly the entire season from behind the arc, it would rank 349th out of 351 teams in D1. For basically one-third of the conference schedule, they've been downright terrible shooting the three.
Inside the arc, they've had struggles, too. Their shooting percentage on two-pointers in Big East games is 52.9%, which is fifth in the league and 77th in all of college basketball. That doesn't sound so bad, but the problem is, they were making nearly 59% of those shots prior to Big East play, ranking fourth-best nationally.
Largely as a result, their effective field goal percentage is 49.0% in league games (8th in the league, ahead of only St. John's and Georgetown, and 238th nationally). They're even struggling from the line, making 73.2% of their foul shots as a team (7th in the Big East). And they're turning it over on 17.4% of their possessions, better than just three teams in the league.
The problems extend to defense, too. Their defensive efficiency is 109.5 in league games, and puts them among the bottom 100 teams in the country. They're forcing turnovers on 14.8% of possessions, 341st in the country. They're blocking just 7.1% of shot attempts, 263rd in D1 and 8th the league. And they're allowing opponents an effective field goal percentage of 53.9%, better than just 75 teams nationally.
That's over roughly 1/3 of the conference slate, so we're rapidly approaching the point where you can't claim small-sample-size as an explanation. And the question is, which Xavier team is closer to reality? The one that blew through non-conference play with a 12-1 record and was statistically one of the best in the country both offensively and defensively? Or the one that's 3-2 in the Big East with terrible-to-average numbers on both ends of the floor?
The answer to that question? The Xavier team that beat up on everyone in November and December is still there. This has the looks of a prolonged shooting slump, exasperated by an insistence on taking too many jump shots. For the year, nearly half of their shots (47.7%) of their shots came at or near the rim. But in league play that's dropped substantially, and in the losses to Providence and Villanova, just 31.9% of their shots came at or near the rim. They've settled for jump shots early in the shot clock, taken more threes than usual, and it's become a self-fulfilling prophecy — they need to shoot themselves out of their slump in order to get back to being the dangerous team they were early in the season, but they need to take fewer jump shots to win games right now. Finding the balance in those two strategies is a tough line to straddle.
They're going to snap out of it at some point, and when they do, the team predicted to challenge Villanova for league supremacy — and realistically contend for a Final Four berth — will be back with a fury. Let's hope it doesn't happen until after Creighton leaves town tomorrow.
---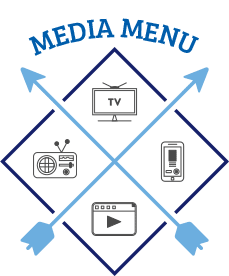 Tip: 1:00pm

Venue: Cintas Center, Cincinnati, OH

TV: FOX

Announcers: Tim Brando and Donny Marshall
In Omaha: Cox channel 10 (SD), 1010 (HD); CenturyLink Prism channel 42 (SD), 1042 (HD); DirecTV 42; Dish Network 42 or 5203
Outside Omaha: Your local FOX affiliate

Radio: 1620AM

Announcers: John Bishop and Nick Bahe
Streaming on 1620TheZone.com and the 1620 The Zone mobile app

Satellite Radio:
For Cord Cutters
---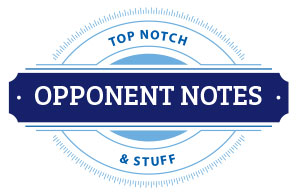 Xavier is No. 6 in the latest NCAA Official RPI (1/12/2018), one of three Big East schools in the top 10, six in the top 35 and eight in the top 70
Senior Trevon Bluiett is seventh in the Big East in scoring at 18.9 ppg, though in Big East play, he's shooting 34.8% from the floor and 29% from three, averaging just 16.6 points. In three games a year ago against the Jays, Bluiett scored 17 in Cincinnati (5-7 on two-pointers, 0-4 on threes), 16 in Omaha (5-9 on twos, 2-5 on threes), and 18 in the Big East Tourney (6-9 on twos, 1-3 on threes).
Senior guard J.P. Macura, who is second on the team in scoring at 12.6 ppg, averaged 15 in three games against the Jays a year ago, and seemed to hit three-pointers at key moments time after time.
Graduate transfer Kerem Kanter has led XU in scoring in the last two games. Kanter scored a collegiate career-high 24 points at Providence on Jan. 6, including 19 in the second half, and followed that up with 16 at Villanova on Jan. 10.
Sophomore Quentin Goodin is second in the Big East Conference in assists at 5.4 apg. and is third in assist/turnover ratio at 2.51.
---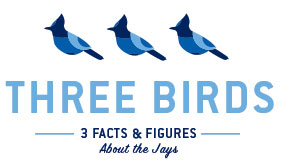 Each of Creighton's last two victories at Cintas Center have snapped long home winning streaks for Xavier. In 2015, Creighton's 79-72 triumph handed the Musketeers their first home loss in 12 games that season, and last year, Creighton's 72-67 victory ended a 15-game home win streak for the Muskies that dated back to late in the 2015-16 campaign. This year Xavier enters Saturday's game with an 11-game home win streak.
The Bluejays have led for 85.3 percent of the time this season while trailing a combined 11.1 percent of the time. Creighton has not trailed at any point in the last 88:56 of game action entering Saturday's tilt in Cincinnati. They've trailed for just 75:49 of 680 possible minutes this season. By comparison, last year's club trailed for 85:37 over the course of its first 17 games while starting 16-1 a year ago.
Creighton is 0-5 all-time in games televised on network FOX, including an 0-4 mark last year.
---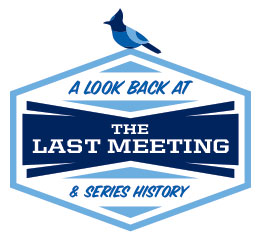 Creighton and Xavier have met 25 times, and Xavier holds a 13-12 edge all-time. Befitting such a close series, there's been just one game in the 10 they've played as Big East rivals that was decided by more than 10 points — Creighton's 70-56 home win February of 2016, which was much closer than that most of the night. Last year the Jays won 72-67 in Cincinnati, lost 82-80 in Omaha, and won 75-72 in the Big East Tourney on Marcus Foster's game-winner.
Greg McDermott is 6-4 all-time against Xavier, with a 2-2 record both at home and on the road, and a 2-0 record in the Big East tourney.
The last time they met, this happened:
Trip to the @BIGEAST Championship on the line. Marcus Foster for three. Buckets. #GoJays #TakeFlight #BIGEASThoops pic.twitter.com/3Lyl5u6htq

— Creighton Basketball (@BluejayMBB) March 11, 2017
Last 3 possessions in Creighton/Xavier semi final game was nuts as Creighton was able to sneak out the win thx to Marcus Fosters dagger 3! pic.twitter.com/G5ovutUPzT

— Jim Jackson (@jimjackson419) March 11, 2017
---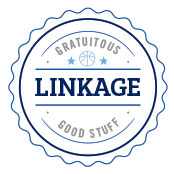 Rob Dauster of NBCSports took a look at Xavier's team-wide slump, and notes it's coincided with Trevon Bluiett's shooting woes — which isn't new.
"Bluiett has been streaky throughout his career. As a junior, he had a five-game stretch where he shot 25.5 percent from the floor and 17 percent from three while averaging 10.6 points. Xavier went 2-3 during that stretch, with the only two wins coming against Georgetown and St. John's. Bluiett scored at least 20 points in five of the next six games, including a win at Creighton, and the Musketeers went 5-1 during that stretch; their lone loss came at Cincinnati, when Bluiett had 40 points on 12-for-15 shooting."
The most interesting note in Dauster's piece is this: in 10 games this year where Bluiett has made the first shot he's attempted, he averages more points, shoots better overall, makes more threes, and has a better offensive rating. But in the eight games where he's missed his first shot, he's (relatively speaking) struggled the entire game.
---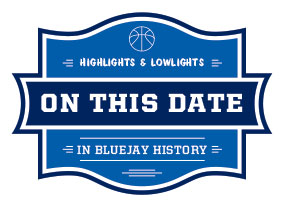 On Friday the 13th, 2012, Creighton and Illinois State played a game befitting of that date. It featured double technical fouls, debris tossed from a sold-out crowd to the arena court, the Bluejays blowing most of an 18-point lead, a near triple-double for a Jay, and another standout performance from Doug McDermott. From Ott's Thoughts:
Doug McDermott was on his game again, somehow finding a way to make 9 of his 14 shots from the field against a front line peppered with size and athleticism. He scored 20 points or more for the thirteenth time in seventeen games, and he did so on just 14 attempts.

Couple a star like McDermott who can convert inside and out with guys like Ethan Wragge (14 points on 4-6 shooting from three) and Jahenns Manigat (14 points on 4-5 shooting from long range) who can stretch the defense, and offensively things should be fine. Add outstanding lead guard play and this team goes from good to great. Antoine Young took a few head-scratching shots, but converted more than he missed en route to a 13-point, 5-assits, 1-turnover line. Grant Gibbs was everywhere, putting up nearly a triple-double of points (12), assists (10), and rebounds (7) in a team-high 37 minutes.

Plus Gregory Echenique took care of the low blocks against Illinois State, providing what at times was dominant defense and rebounding against a formidable Redbirds frontcourt. He snared 10 boards and scored 7 points (3-5 from the field), marking his third consecutive double-digit rebounding effort. And aside from giving up some uncontested shots that fell for Illinois State, the Creighton defense did a good job of forcing perimeter jumpers — the Redbirds attempted 32 three-pointers, the most by a CU opponent this season.

…

So how did the game become, well, a game late in the second half? How did the Bluejays burn through an 18-point lead in less than 10 minutes? Stop me if this sounds eerily familiar. Another bench/role player (this time, Bryant Allen) put up a career night against the Jays (29 points; 8.5 ppg this season). With a chance to put the game further out of reach, the Bluejays missed five free throws in the final two minutes, including the front end of a one-and-one. Add in an absolutely mind-boggling miscue by the officiating crew (a phantom ten-second backcourt violation that defied the laws of mathematics) and a jacked up home crowd desperate to make their use of cheap tickets on a Friday night worth the trip, and once again the Jays couldn't bury a team when they had the chance.
But what about those double technicals? J.P. Macura would appreciate Grant Gibbs' baiting of ISU' Johnny Hill, getting under his skin all night until the Redbird finally had enough.
Gibbs had his best performance of the season, scoring 12 points and adding 10 assists and 7 rebounds in 37 minutes against Illinois State. Two points came on technical foul free throws late in the game after he was thrown to the ground by Illinois State's Johnny Hill. But the calm and collected Gibbs, who actually picked up his own technical foul after questioning Hill's motives rather loudly and closely to Hill's face, finished the game just as he had played it all night; under control and deadly in its precision.
---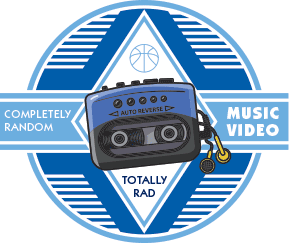 I love that in his advanced age, Billy Joel routinely brings random stars on stage with him for duets at his concerts. A friend of mine sent me video of him at Target Field in Minneapolis this summer with Axl Rose, playing an AC/DC cover and a GNR cover. That's a bizarre pairing, but I kinda dug it. This week he brought out Mick Jones and Lou Gramm on stage at Madison Square Garden for a mini-Foreigner reunion. And once again, it kinda worked.
---
The Bottom Line:
Xavier's in a slump, and the case can be made that Creighton's catching them at a good time. But Xavier's slump won't last forever, and the humiliating loss at Villanova — and the prospect of losing three straight — would seem to point to the Jays facing a determined, focused team on Saturday. I think Xavier is likely to win a close game, though given the circumstances, a Bluejay win is far more likely than it was even two weeks ago.
Win or loss, let's get out of Cincinnati with no injuries this time, OK?
#10 Xavier 84, #25 Creighton 81
Comments
Tagged in: